Specifying non slip decking for healthcare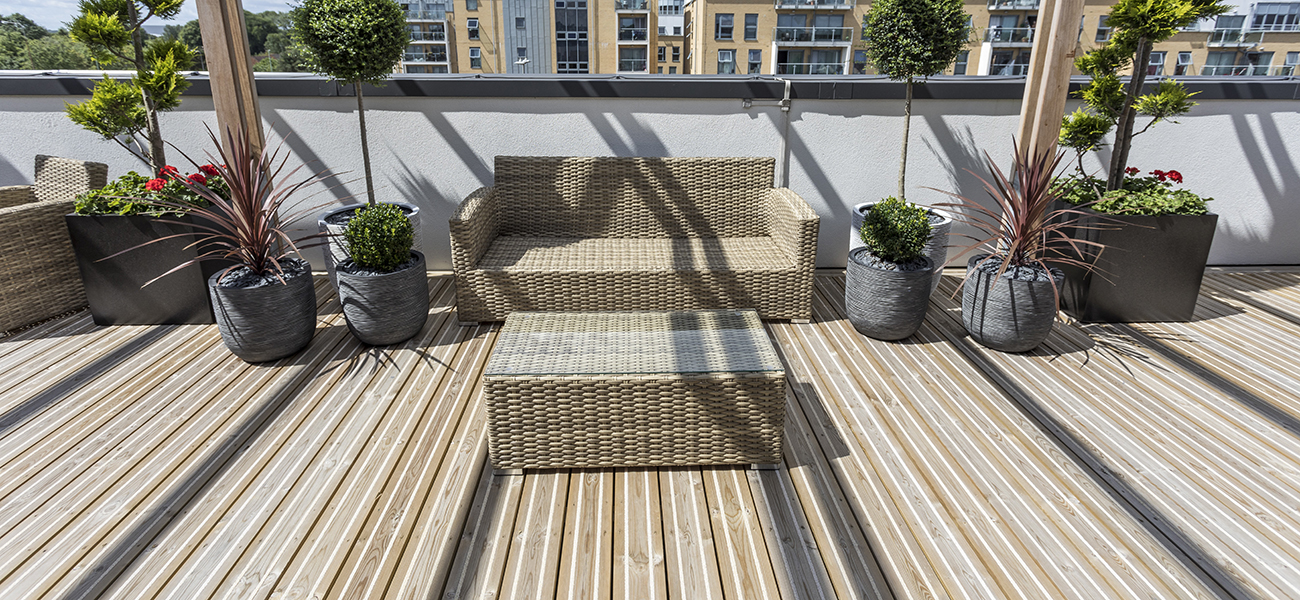 Decking for healthcare environments, such as care homes, should be slip resistant, minimise trip hazards and not create a barrier to access for wheelchairs and the less able.
The use of outside space, with access to fresh air and nature can have an uplifting effect on everyone from young children to the elderly. Designing external areas, especially with wheelchairs, and the less able in mind, can prove difficult. Trip hazards, wheelchair users and accessibility for visually impaired are all important considerations in the specification of hard landscaping products.
Our CitiDeck® non-slip decking boards were initially developed to meet the inclusivity requirements of the London 2012 Olympics and are often specified for these types of projects such as a retirement village in Stevenage, George House.
CitiDeck was created after extensive testing and project development with the Principal Access Officer for the Olympic Delivery Authority (ODA), Margaret Hickesh, a specialist in inclusivity. She highlighted concerns with the use of traditional grooved/ castellated decking with wheelchairs. These include the discomfort when riding over them in a wheelchair, and the difficulty of changing surface from tarmac for the less able and visually impaired.
CitiDeck® decking boards are smooth and feature non-slip inserts with a slightly less abrasive aggregate than our Antislip Plus® board, providing a smoother surface for wheelchair users. The boards also minimise the trip risk that a very abrasive, highly anti-slip aggregate may present to children or those with mobility difficulties.
CitiDeck has been independently tested by the Health & Safety Laboratory using a Stanley Pendulum test in accordance with BS7976 and exceeds the minimum Pendulum Test Value (PTV) required for low slip.
All our decking is structurally graded to a minimum of C16 and is preservative treated to achieve a 30 year service life, providing complete piece of mind and a cost effective solution in the long term.
Timber decking has the lowest embodied energy when compared to other hard landscaping materials and with all Marley's antislip decking sourced sustainably with full FSC & PEFC accreditation, timber decking really is the natural choice.
Marley can provide technical support throughout the project, from specification to advice on installation. As every project has different challenges and objectives, our experienced technical support team can work with you to discuss your requirements and help you find the best solution.