What roofing underlay should I use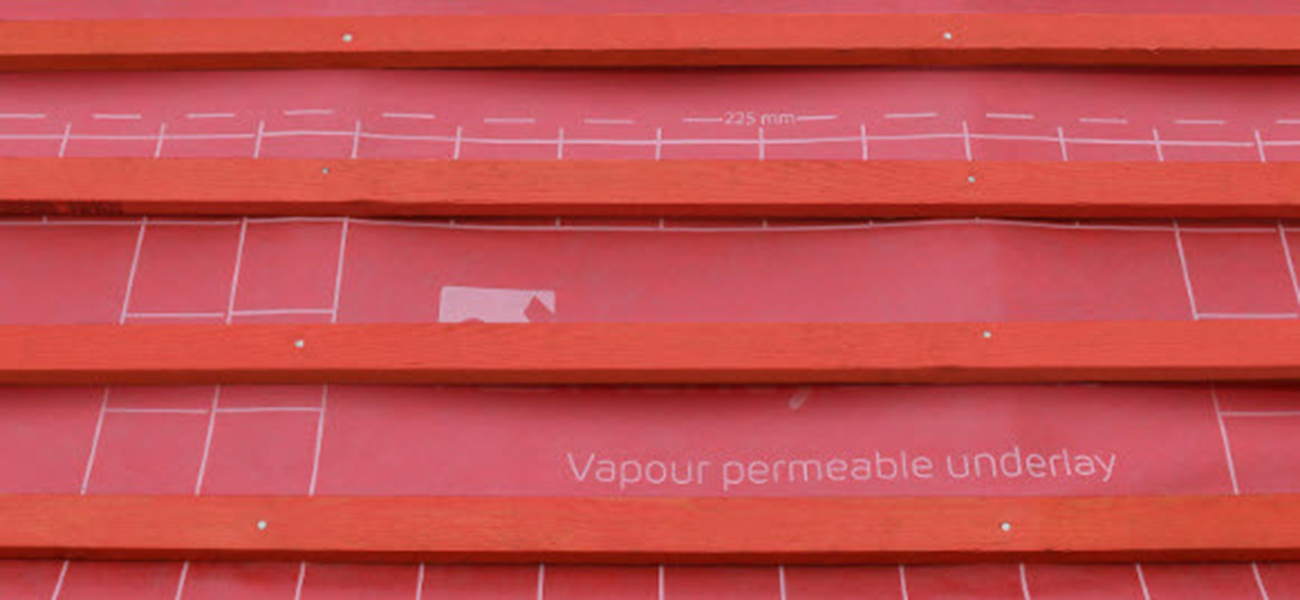 There is a vast choice of roof underlays available on the market today, ranging from traditional bituminous (Type 1F) products, through to more modern lightweight alternatives that are classified as either breathable (low resistance) or non-breathable (high resistance). It's important to understand the differences between these underlay types and how they will integrate within the whole roof system, and also potentially impact on ventilation requirements.
Non-breathable roof underlay
Whilst breathable membranes are becoming an increasingly popular underlay choice, they aren't, by any means, necessary. For many years, traditional roof constructions have used non breathable underlays in conjunction with low level (eaves) and high level (ridge) ventilation systems, such as eaves vent and ventilated dry ridge. This traditional approach is both effective and proven. Also, where roof constructions require counter-battens to ventilate the batten void, there is arguably no benefit to using low resistance underlay and, in these instances, it's common and cost effective to simply use a non-breathable underlay – either lightweight or a reinforced bitumen membrane.
You can find out more product information about non-breathable underlay.
Breathable roof underlay
Newer, breathable underlays, not only serve their primary function of providing a barrier to wind pressure and water penetration; they also offer some additional benefit with regards to roof ventilation. The most common form of breathable underlay is vapour permeable, and this underlay type is very effective at providing a supplementary means of ventilation when used in conjunction with other ventilation methods. Increasingly insulated buildings and high levels of internal water vapour production means that it's often better to maximise any opportunity to supplement roof ventilation, and vapour permeable underlays provide this opportunity. However, it should be noted that vapour permeable underlays should never be mistaken for providing a sole means of ventilation.
Whilst vapour permeable underlays are, without doubt, the most common type of breathable roof membrane, there is another type available: air and vapour permeable (air open). It's important to distinguish the two types of breathable underlay and understand their function and ability.
- Vapour permeable underlay
Vapour permeable underlay simply allows water vapour to escape while providing a wind and rain barrier. This is why it is viewed as a supplementary means of ventilation and commonly used in conjunction with other ventilation methods, to ensure there is sufficient cross-flow of air to carry water vapour out of the roof space.
For product information, see Marley's 160g/m² Universal Vapour Permeable underlay.
- Air and vapour permeable underlay
Air and vapour permeable (air open) underlay is the newest form of breathable underlay. Due to its air open qualities, manufacturers of this product type often claim that it can be used as a sole means of ventilation, without the need for additional roof ventilation measures. Providing a complete ventilation solution is naturally a big responsibility to place on one product alone, and as such, manufacturers of these products are required to undertake tests to prove its performance. In addition, the British Standard BS 5250 (Code of Practice for the Control of Condensation) does not yet acknowledge this underlay type and simply classes it within the low resistance category. In general, air and vapour permeable underlays are more expensive than vapour permeable ones.
For more information on both kinds of product, read our blog post on types of underlay.
We also offer guidance to specifying underlay in our guide to roof design considerations.
Where can I get more information?
If you have questions about any of our products, please download a brochure or contact us.