Part L 2022 updates and the BREL report for installers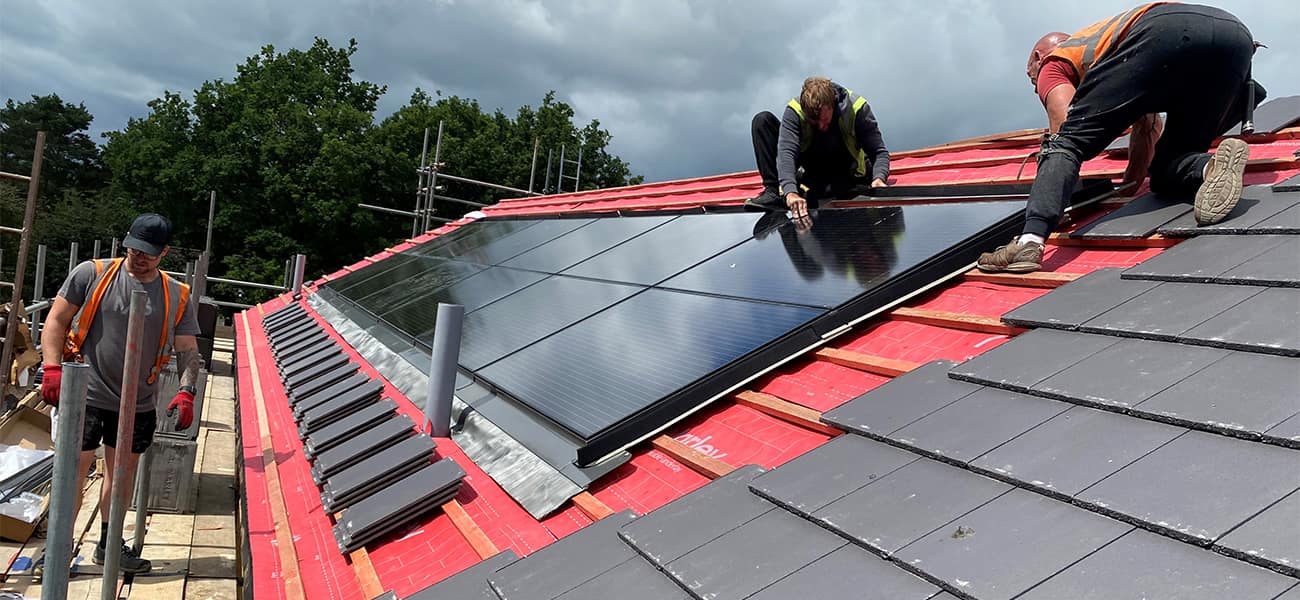 From an installer's perspective, the updates to Part L in 2022, and the new BREL report, may mean you could expect to be:
Working on roofs with more and thicker insulation
Installing more PV on roofs is a likely option chosen to help meet the requirements of Part L
Providing information for the new Building Regulations England Part L (BREL) report
The updated Part L in 2022 is actually called Part L 2021 and has now come into force. It covers the Conservation of Fuel and Power since 2013 and is seen as paving the way for the Future Homes Standard (FHS) in 2025, that aims to make new housing stock ready to become net zero carbon when electricity from the grid is decarbonised.
Part L 2021 requires a further 30% reduction in carbon emissions in new homes and, when the FHS arrives, that figure will rise to about an 80% reduction.

The BREL report is seen to help to close the so-called 'Performance Gap'. This is where the 'As-Built' energy performance of the dwelling is worse than the designed performance.

Let's have a look at what the BREL report means for roofing installers.
What do installers have to do differently in the updated Part L to satisfy the BREL report?
If, as part of your roofing work, you install insulation, you will need to:
Review drawings with designer to ensure any insulation you will be installing will be 'continuous, buildable and robust'
Assist with an on-site audit forming part of the BREL report, to confirm that details have been constructed as they were designed
Provide photographs as evidence to show correct installation has taken place
If you install PV you will need to:
Prove that you are competent to do so and have carried out the installation of the system according to the manufacturer's instructions
Provide documentary evidence that you have installed the specified PV system
Provide photographs of the PV system equipment identification label(s), including make/model & serial number
The final sign off and connection of renewables must be done by a contractor who is MCS (Microgeneration Certification Scheme) accredited.

If you are thinking of getting MCS accredited we can help you with the application process and provide you a £50 discount.
What are the rules when taking photographs for the BREL report?
The photographs can be taken by anyone and need to be made available to the energy assessor and the Building Control Body.

Where photographs are required they should be taken:
For each dwelling on a development
At appropriate construction stages for each required detail prior to closing-up works
Of sufficient quality and high enough resolution to allow a qualitative audit of the subject detail
In close up, if required, where a long shot does not give sufficient detail
With geolocation to confirm the location, date and time of each image
With a filename that includes the plot number and detail reference as laid out in Part L


What does the future look like for installers as regulations continue towards zero carbon?
As discussed, the drive towards ever more energy efficient buildings will see more energy saving products being installed.
Roofs will have higher volumes of insulation installed and PV installations will become a lot more common as the requirement to generate on-site renewable energy increases.
The BREL report is attempting to demonstrate that key building components linked to energy efficiency have been correctly installed in line with the required specification.
If this proves successful, it is possible that building regulations will require similar proof of correct installation of more products covered by other Approved Documents such as roof finishes.
Here at Marley we pride ourselves on the extensive support and
training
we give to our customers on our
range of roofing products
including our
solar roof tiles
. If you would like to understand how the changes outlined in this blog might affect your project please
contact us
at Marley Technical Services and we will be pleased to offer you any assistance you may require.