Are concrete roof tiles a sustainable choice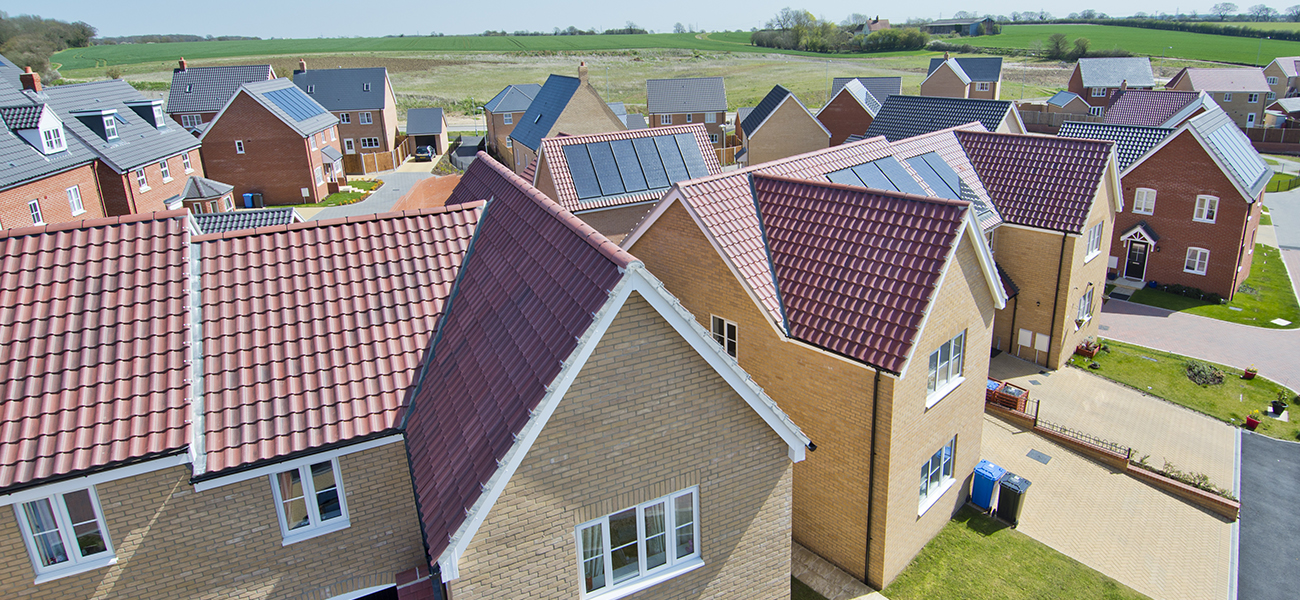 Concrete roof tiles are a popular choice, as they provide excellent aesthetics, performance and durability. They are also a sustainable choice, thanks to their environmentally friendly manufacturing process, thermal efficiency, long lifespan and ease of maintenance.

Here at Marley, all our concrete roof tiles have achieved an A+ rating within the BRE Green Guide. This means that the roof tiles have a low environmental impact and can earn the maximum number of credits in the BREEAM environmental rating scheme.
Manufacturing concrete roof tiles
Concrete roof tiles are made of natural materials, mainly sand, cement, water and iron oxide. The team at Marley has also worked hard to minimise our production waste. We use a minimum of 16% recycled concrete in all of our concrete tiles, and 100% of our concrete tile waste is recycled in production.
Are concrete roof tiles thermally efficiency?
Since concrete roof tiles are very dense, they have a high thermal mass, meaning they absorb and store heat well. The benefit of this is that concrete tiles can absorb heat from the sun. In the summer, this will reduce thermal gains in the home, keeping it cooler. Then, in the winter, the same characteristic will help to keep the home warmer.
The long lifespan of concrete roof tiles
Concrete roof tiles have a very long lifespan. Marley's products are covered by a 15-year system warranty for our roof systems, and the tiles themselves are generally expected to last more than 60 years. This long lifespan, coupled with minimal maintenance requirements, will help to keep the overall environmental impact of a home low.
Concrete roof tiles: end of life
When looking at the sustainability of any building product, it's also important to consider how it will be disposed of at the end of its useful life – and if the materials can be recycled or reused.

In the case of concrete roof tiles, they can be easily recycled or reused when they are eventually removed from a property. The process simply requires crushing the old tiles, creating an aggregate that can then be used to create new concrete roof tiles, or other useful building materials.
Learn more about Marley's concrete roof tiles
As experts in roofing materials, Marley offers a wide range of concrete roofing tiles, with a choice of colours, textures, and shapes to suit any project requirements. As mentioned previously, all our concrete roofing tiles have achieved an A+ BRE rating, so you can rest assured the products are manufactured to the highest environmental standards possible.

If you'd like to learn more about our range of concrete roof tiles, please browse our product pages or download our product catalogue. You can also order samples to see and feel the quality of our roofing products for yourself.