Cavity fire barrier avoiding spread of fire in masonry buildings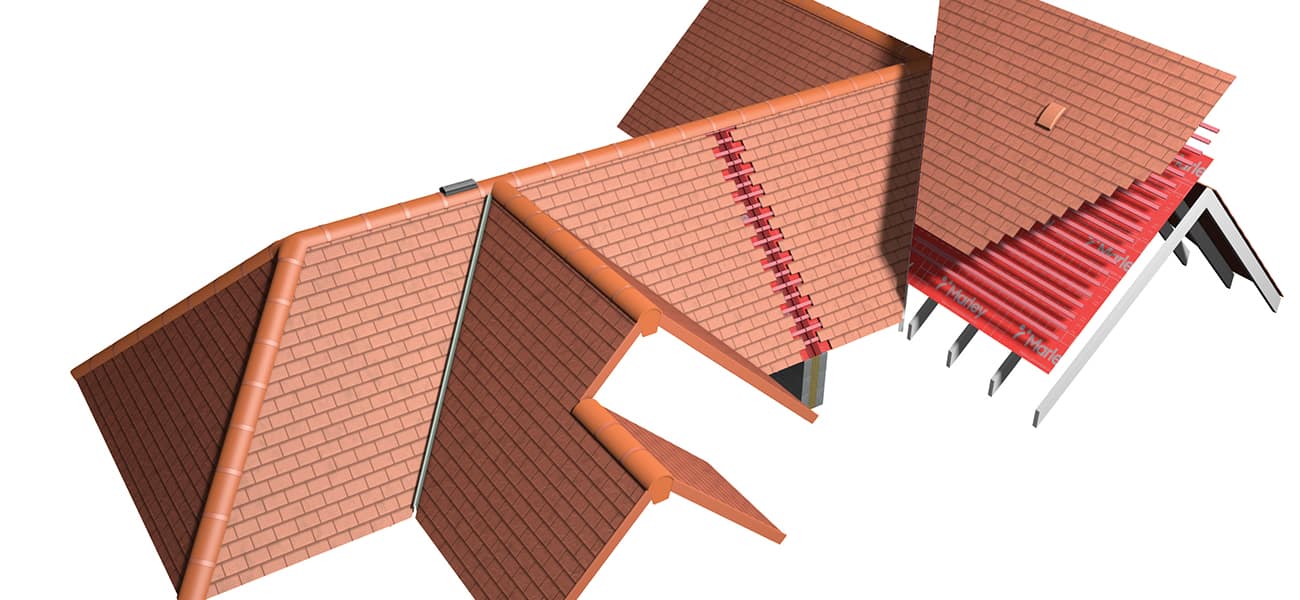 Cavity fire barriers: avoiding the spread of fire in masonry buildings
It's easy to think of a masonry building as relatively resistant to fire. After all, bricks can withstand very high temperatures without combusting. However, cavities and concealed spaces within walls, floors and roof voids provide the perfect place for flames and smoke to spread, often undetected, in a fire situation. That's why cavity fire barriers are critical for avoiding the spread of fire in masonry buildings.
Building regulations and cavity fire barriers
Building regulations require that new homes are built with fire protection measures to delay the spread of fire and allow crucial time for escape.
In England, Approved Document B provides guidance on meeting the fire performance requirements of the Building Regulations. It covers fire safety, means of escape, fire spread, structural fire protection and fire service access. Volume 1 is for dwellings, including blocks of flats. Volume 2 covers all other types of buildings, including multi-occupancy buildings such as care homes.

Similar documents are in place for other parts of the UK:
In regard to cavity fire barriers, Approved Document B defines a cavity as any concealed space within a construction and states that cavities provide a ready route for the spread of smoke and flame, which can present a greater danger as any spread is concealed.

It goes on to explain that cavity barriers should be used to divide cavities and close the edges of cavities.
What are cavity fire barriers?
According to Approved Document B, a cavity fire barrier is a construction, other than a smoke curtain, provided to close a concealed space against penetration of smoke or flame, or restrict the movement of smoke or flame within such a space. They are also different from a fire-stop.
Cavity fire barriers create a complete seal between different areas of a building and, without them, fire and smoke can spread five to ten times faster.

Cavity barriers help compartmentalise a building, particularly in party walls or between floors in blocks of flats or multi-occupancy buildings. One area that often gets less attention is the roof void, but cavity fire barriers in this space are extremely important in preventing the spread of flame from one dwelling to another.
The importance of cavity fire barrier rolls
In 2019, BBC Watchdog did an investigation into new-build homes and fire safety. The investigation found dangerous fire safety issues across many new-build properties. In some cases, these problems involved missing or incorrectly fitted fire barriers.
The BRE has also done its own research into the matter and found that of 106 fires examined, 11 were solely related to compartmentation in roof voids and ten were related to issues with cavity barriers.

The Watchdog investigation and BRE research, combined with comments from installers, have made it clear that a new, easy-to-fit cavity barrier is required. That is why Marley has developed the Roof Defence fire barrier.
Cavity fire barrier rolls for roofs
Marley Roof Defence is an intumescent roof fire barrier supplied in 6.3m rolls. It is installed under roof tiles and between roofing battens to help prevent the spread of fire and smoke between adjoining properties in semi-detached and terraced houses, and can be used as a fire break in expansive buildings with large footprints such as apartment blocks, care homes, schools and hospitals.
Depending on the roof tile and party wall construction, Roof Defence can achieve up to a 60-minute fire rating. It is also easy to install, with no need for special tools, and as part of our complete roof system, it's covered by our 15-year warranty.

For more information about how Marley Roof Defence can help you to avoid the spread of fire in masonry buildings or to discuss your project in more detail, please contact our team of experts. You can also get specification help on our technical tools page.