Choosing responsible roofing products: A homeowners guide to ESG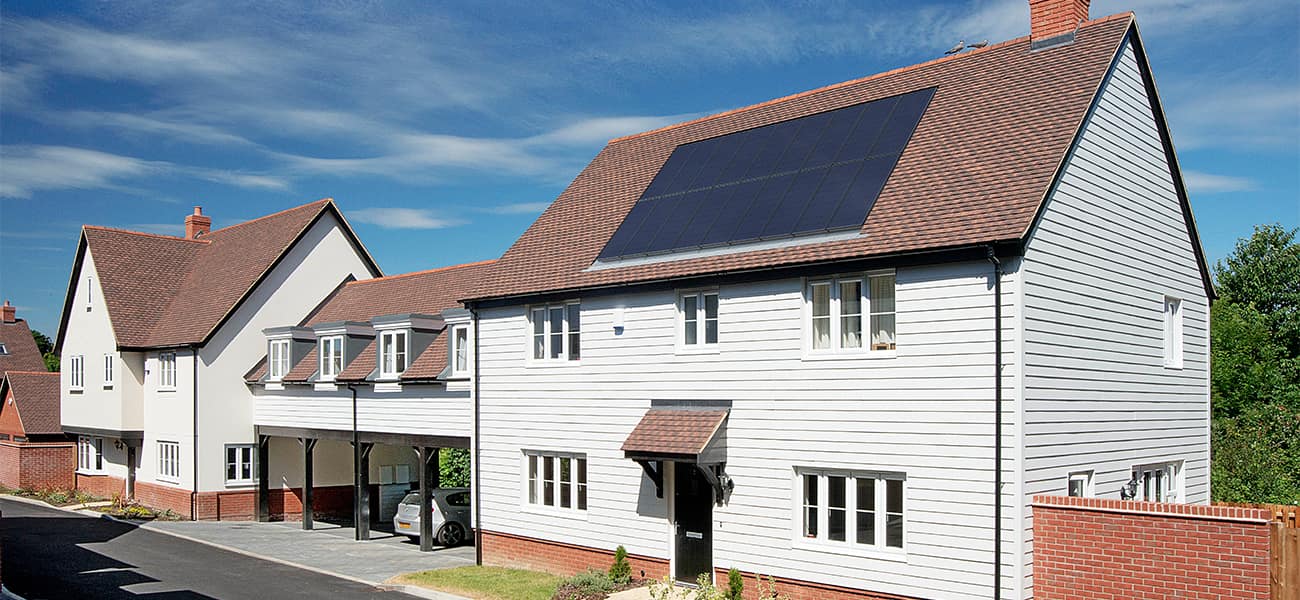 Whether you're buying roof tiles, a pair of shoes or a carton of milk, it can be difficult to know if you're buying products that are ethically sourced and manufactured, and which ones are best for the environment. With confusing supply chains and items coming from all over the world, it's easy to see why consumers can feel frustrated by the process of making the right choice.

One way to gain a better understanding of a company's behaviours is to take a look at its environmental, social and corporate governance policies. Also known as ESGs, these policies demonstrate an organisation's commitment to the planet, people and communities. By gaining a better understanding of a company's ESG, you can feel more informed about your choices and the impact you have.

Here at Marley, we believe that everyone has a responsibility to make the world a better place.

With this in mind, we have been working to reduce our environmental impact, improve the wellbeing of people and build partnerships with other organisations to achieve our goals and contribute to a more sustainable future. We refer to these as Planet, People and Process.
Planet: Environmental considerations
Environmental sustainability is incredibly important to us, and the issues around climate change have sped up our desire to reduce our carbon footprint. In addition, the UK's commitment to achieving net zero by 2050 has further motivated us to ensure our products are as environmentally sustainable as possible.

To better understand our achievements and where we need to focus more attention, we have split our Planet activities into four categories:
Energy management – Reducing the amount of energy we use is key to becoming a more sustainable company. We aim to achieve a year-on-year reduction in carbon emissions, and this goes across every part of our business, from raw materials to manufacturing and transport.
Waste management – When it comes to waste, the ideal solution is not to produce any waste at all. We consistently achieve 100% recycling on production waste and the amount of overall waste diverted from landfill has increased to 100%.
Water management – Water is a precious resource. Worldwide, the amount of water available is limited and cleaning water is a resource-intensive process. To help protect water supplies, we have worked to reduce and more carefully manage our water usage across all of our sites. So far, we have cut water consumption by 27%, and 21.3% of our water comes from rainwater harvesting and borehole water.
Biodiversity – We aim to support the natural environment on and around our sites. For example, we have worked with Staffordshire Wildlife Trust since 2013 to improve wildlife diversity at our quarry. We also partner with local people and organisations to work on initiatives to protect wildlife such as red squirrels, black grouse and golden eagles. And, through our FusionForest Initiative, a tree is planted for every solar panel we sell.
People: Social considerations
As a business, we take our duty of care to People – our employees, our communities, our customers and our partners – very seriously. For homeowners, this means that when you choose a Marley product for your roof, you can trust that you're buying from a company that treats people fairly and with respect and dignity.

We look after the health and wellbeing of our employees with a variety of support resources and personal development opportunities. We ensure the highest health and safety standards at all of our sites, and we also look after the roofers who install our products with safety campaigns and training.

We have a zero-tolerance policy toward inequality and discrimination of any kind. We make sure there is no harassment or bullying and our mean gender pay gap is 4.4%, well below the UK average of 7.9% in April 2022.

As for looking after the wider community, we make time to support community projects, such as charity fundraising events. And we also support local schools and colleges by providing training materials, work experience and apprenticeships.
Process: Governance
We aim to provide fairness and transparency in everything that we do, and our commitment to creating a better world is reflected in the innovative roofing products and services that we offer homeowners.

Our portfolio has been developed with our customers, and their needs in mind. Marley SolarTile® is the UK's first integrated solar tile covered by a 15-year full roof warranty. Our EcoLogic tile absorbs harmful NOx (nitrogen oxide) pollutants and our roof defence product helps to prevent the spread of fire between roofs in adjoining properties.

Our commitment also extends to responsible sourcing and operation, giving homeowners confidence that raw materials come from ethical sources, and that they are turned into products in a socially responsible way. With a Marley Roof, you can be rest assured that your home, people and the planet are all protected.
Create a better world with Marley roofing products
There's no doubt there's a lot to think about when choosing any product or service, but at Marley, we've worked hard to ensure that the roofing materials we provide will give homeowners a socially conscious and environmentally responsible option.

If you'd like to learn more about Marley's ESG, you can download our People, Planet, Process PDF. Alternatively, you can get in touch with a member of our team to discuss this further and find out the best products for your home's roof by contacting us on 01283 722588.