Concrete Tile Alternatives to Slate - Edgemere Anthracite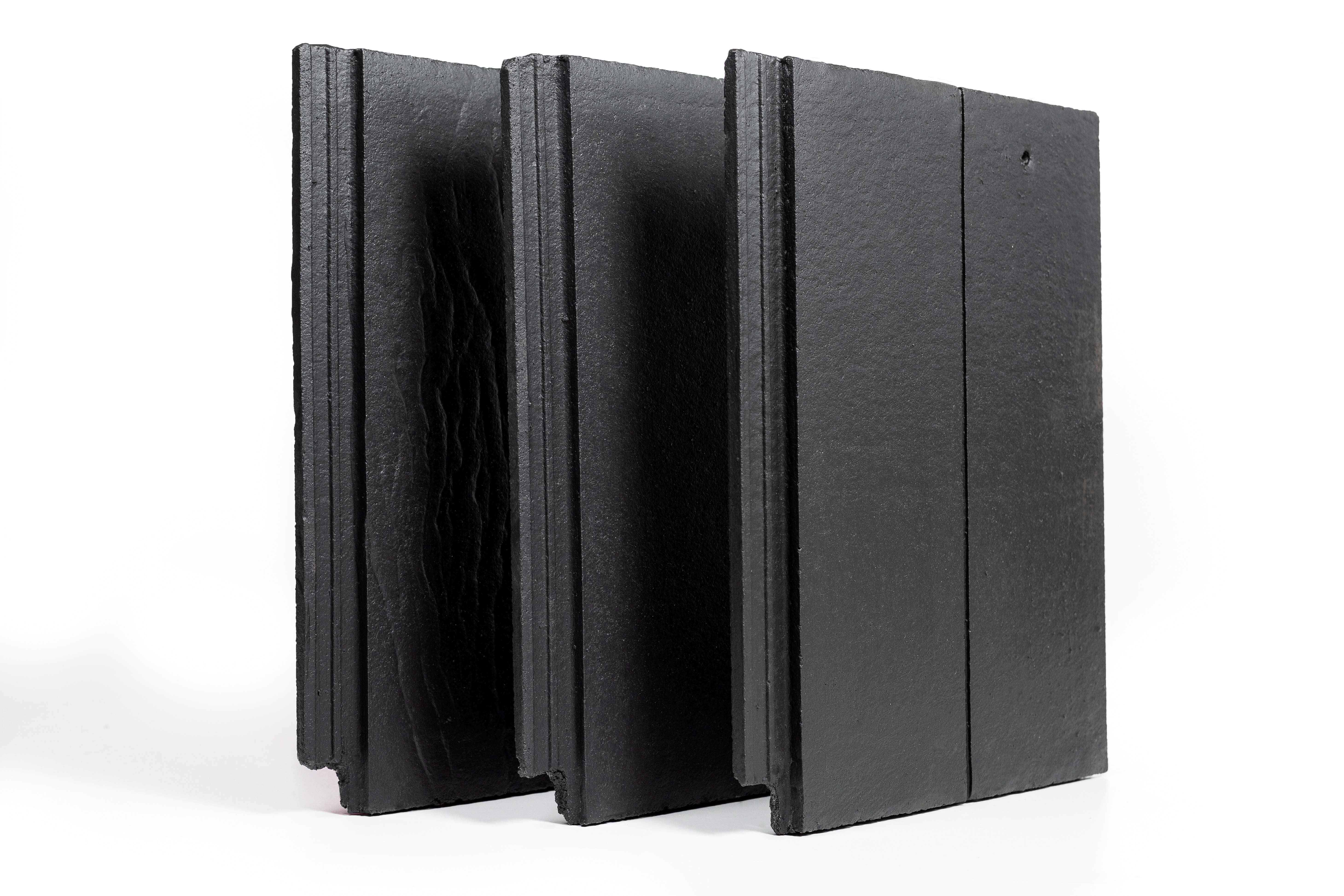 Slate roof tiles have long been a favourite roofing material in the UK, thanks to the material's good looks, durability, and local sources. But, natural slate is also expensive, heavy and can be difficult to install - and that's why many contractors and homeowners are choosing to use slate alternatives such as concrete roof tiles.

Concrete tiles are an excellent alternative to slate, and they offer many benefits over natural slates. Here at Marley, our Edgemere Anthracite concrete roof tiles have been developed to provide the beautiful, natural appearance of slate at a fraction of the cost - and with easier installation.
Why choose Edgemere Anthracite concrete tiles instead of slate?
Our Edgemere range of concrete tiles is one of our most popular roof tiles, with colour options including Old English Dark Red, Smooth Brown, and Smooth Grey. Following a significant increase in demand for low-cost alternatives to natural slate, we have introduced a fourth colour, Anthracite, which mimics the dark, cool tones of slate perfectly.

It's not just the colour that makes Edgemere Anthracite an ideal alternative to natural slate. The appearance of the interlocking tiles is also enhanced by a thin leading edge and a special broken-bond laying technique. The tiles are also just 18mm thick and have a sleek appearance.

Edgemere Anthracite concrete roofing tiles mimic natural slate so well, they may even provide a cost-effective way to comply with planning regulations.

When speaking about the introduction of the new Anthracite colourway, Daniel Redfern, product manager at Marley explained: "Strict planning stipulations often determine product selection and we are confident the introduction of this attractive tile colour will result in an increased specification of Edgemere in areas where slate has historically been used."

Other benefits of Edgemere Anthracite include:
Versatile - suitable for low-pitched roofs down to 17.5°
Single-lap interlocking tiles with a coverage rate of 9.7 slates per square metre.
Up to 40% thinner and lighter in weight than natural slate - just 44kg/m² (0.43kN/m²) when installed with a 75mm headlap.
A slate-like appearance at a fraction of the cost.
A wide range of fittings and accessories is available to complement the tiles.
Edgemere Anthracite, like all products in our Edgemere range of concrete roof tiles, also delivers outstanding environmental benefits. It has an A+ rating in the BRE's Green Guide to Specification and BES 6001 Responsible Sourcing certification. Extra credits are also available for the use of Edgemere on projects being built to the Home Quality Mark or BREEAM.
Concrete roof tiles from Marley
Here at Marley, we offer a wide range of clay and concrete roof tiles, as well as a comprehensive range of roofing products and solutions, helping to ensure an aesthetically pleasing and durable result.

To find out more about using concrete roof tiles as an alternative to natural slate, please take a look at our Edgemere product page. You can also request a sample to see and feel the quality for yourself.