Fire safety and solar panels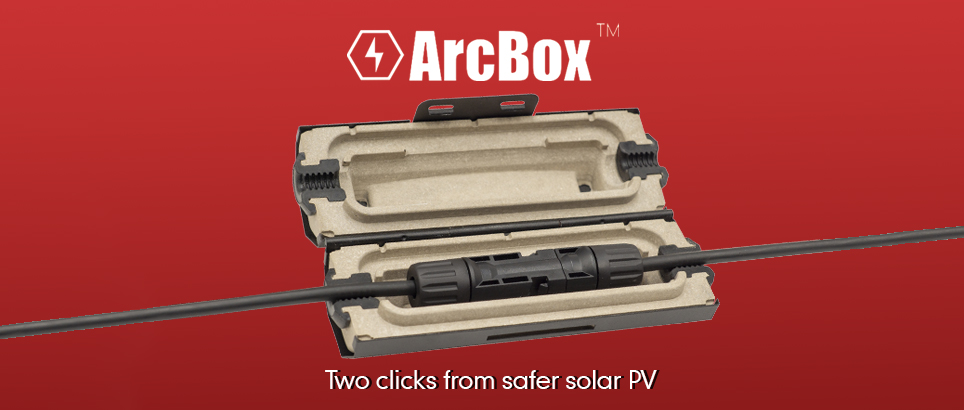 Solar panels are a popular choice for reducing energy bills and cutting carbon emissions and they also have a very good fire safety record.

While fire safety has always been an important specification consideration, in recent years, the fire performance of all types of buildings has been under increased scrutiny. Now, with the updated Approved Document B and the and new regulations coming into effect across the UK, such as the Fire Safety (England) Regulations 2022 (which comes into force in January 2023), there is even more focus on ensuring buildings provide the highest levels of fire safety.
How fire safe are solar panels?
Data from the Microgeneration Certification Scheme (MCS) indicates there are now more than a million UK residential properties with solar panels installed. With the proliferation of solar panels on UK dwellings, solar-panel-related fires could be an unlikely potential side effect if the correct steps aren't taken during installation and if the correct maintenance is not adhered to as per the manufacturer's instructions. It's important to note that solar panels are less likely than common household appliances to catch fire, and if installed correctly, they pose minimal risk to fire safety.

Analysis carried out by industry expert the SolarBlogger indicates that fires related to solar panels number just 15 per million cumulative installations in the UK each year. Compare that to the number of fires caused by other common household appliances – such as toasters at 85 per million installations and dryers at 48 per million – and you can see how fire-safe most solar installations are.
How to mitigate solar panel fire risk
To be sold in the UK, solar panels must have a UKCA mark, which indicates that they comply with relevant product and safety standards. This means that solar panels are reliable and safe products.

Most of the fire risk, instead, comes from the electrical installation associated with the solar panels. This is why it's important to have a skilled professional install the solar system and ensure that a qualified electrician takes care of all the electrical components.

A common mistake when installing solar panels is using DC connectors from different manufacturers. While many DC connectors are labelled as "M4 compatible", there is no standard design and if the plug and socket don't perfectly match, it could cause an electrical arc or mechanical failure, which could lead to a fire. This is why it's important to check the connections and ensure that both ends come from the same manufacturer.

Other ways to reduce the risk of solar panel fire include:
Consider roof-integrated solar panels such as Marley SolarTile, over alternatives such as mounted bolt-on solar panels. Rather than being bolted over the top of roof tiles, Marley SolarTiles act as part of the roof covering by replacing a section of tiles, thus leaving no space for build-up of debris and waste material underneath the panels where increased heat can cause fire.
Ensure building owners and occupiers understand how the solar system works.
Consider fire-safety products such as Marley's ArcBox.
Use fire-resistant roofing products, such as clay or concrete roof tiles.
Ensure that solar panels are well maintained and that electrical connections are inspected regularly.
Design buildings and developments in a way that allows easy access for fire brigades.
Include a DC isolator switch or circuit breaker that is easy to access so that the solar panels can be isolated without having to climb up into the loft.
ArcBox for solar panel fire safety
Since most solar panel fires are caused by unsafe electrical connections, one way to make the solar system even safer is with the Marley ArcBox.

Electrical arcs are caused when a circuit is overloaded and overheats. Not only do they pose electrical safety risks, but they are also very hot and can easily set fire to nearby combustible materials.

The award-winning ArcBox is a simple but effective enclosure that snaps around DC connectors. It is designed to safely contain an electrical arc if it does occur and is both fast and easy to install - it only takes two clicks.

ArcBox has been tested for full compatibility with Staubli MC4 connectors and it is also suitable for use with any "M4-compatible" connector, as long as the connector fits within the ArcBox enclosure and it snaps shut. We can provide a list of compatible connectors as required.

As part of Marley's complete roofing system, the ArcBox is completely compatible with our SolarTile in-roof solar panels, as well as our vast range of roof tiles and base layers. If you'd like to learn more, please visit the ArcBox product page.