Roof tile samples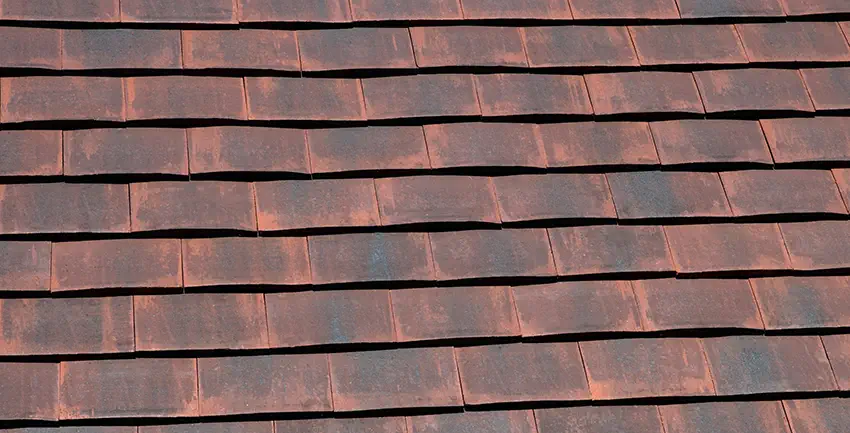 Roof tiles come in a vast range of colours, materials and styles, so selecting the right product can be tricky. That's why we recommend ordering some roof tile samples before you make your final decision.
Why order roof tile samples?
Having samples can make you feel more confident in your choice of roof tile - you can hold the products in your hands, examine them carefully in your own time and maybe even take them to site to see how the colours and textures look in situ.

Samples will also allow you to show the options to your clients and help them make an informed decision before placing the order.

If you're working on a refurbishment, extension or repair project, roof tile samples will also help you to ensure that the materials you're choosing are the best match, resulting in a seamless finished appearance.

When you get to examine roof tile samples carefully, you'll begin to notice all the subtle differences that exist between different tile types and brands. These things are hard, if not impossible to notice when looking at photos online, and they can be even more difficult to spot in a builders merchant when you may feel pressured to make a decision quickly.

It's also important to note that, while every effort is taken to ensure colours are as accurate as possible on our website, every computer monitor and phone screen shows a slightly different image, depending on brightness levels and colour calibration. Even the bright lights of a builders merchant could affect how you see the colours, and the choice you make could look very different under natural light on site.

Being able to carefully examine and think about your product choices, with an actual roof tile sample in hand, will help you to select the best product for your project.
How to order roof tile samples
If you're not sure which roof tiles to specify for a project, or you just want to ensure that the product you choose is the best option, then a roof tile sample can help you make a decision.

Here at Marley, we offer an easy-to-use sample selector tool. You can filter by material, design, finish and roof pitch suitability. Then choose the products and colourways that you prefer.

Up to four roof tile samples can be ordered for free, and we aim to deliver your samples on the next working day if you order by 4pm - so you won't have to wait long for them to arrive.

Samples are available for all of Marley's clay and concrete roof tile products, as well as our cedar shingles and shakes and timber decking materials.

To find out more about Marley's range of roofing tiles, please browse our online collection of roof coverings. Or you can go ahead and order roof tile samples now.