Roof tile selection: how to choose the right roof tiles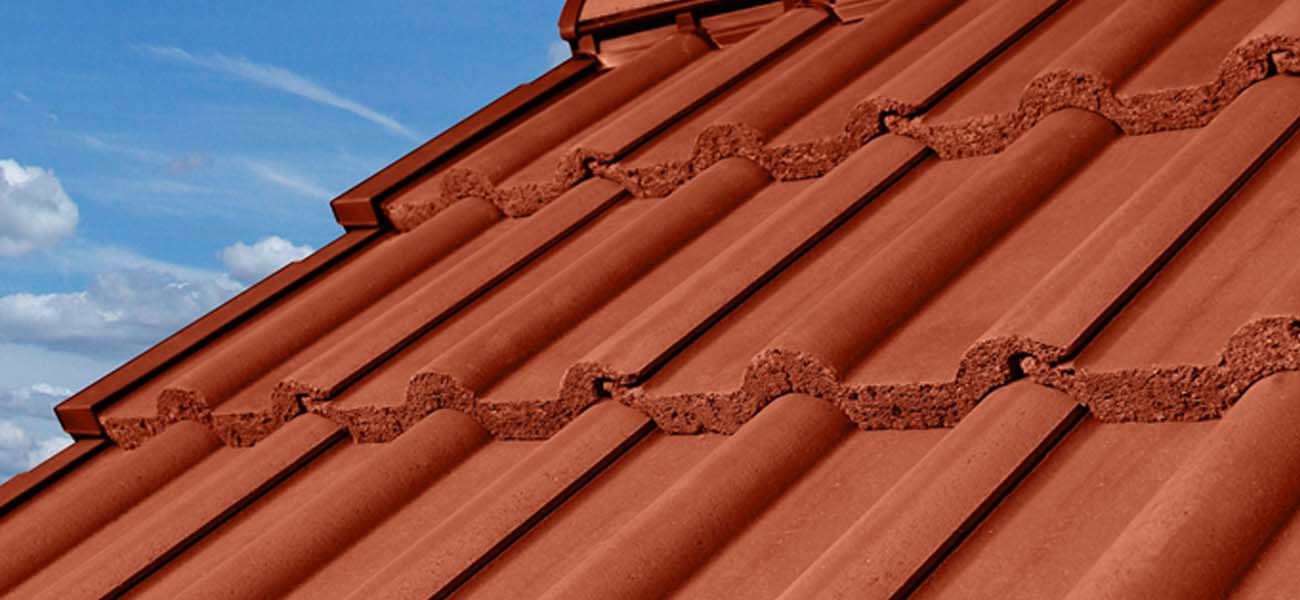 Roof tiles come in a vast array of shapes, sizes, textures, materials and colours. Here at Marley, we offer a roof tile selection that comprises more than 80 different clay and concrete products, including pantiles, flat and interlocking designs, as well as colours ranging from reds and browns to various shades of grey. But with so many choices, how do you specify the right roof tiles for your project?
Look around
The roof tiles you specify will have a significant impact on the overall look of the development when it's finished, so selecting tiles with the right aesthetic is essential.

While you might like the idea of the development standing out, it's important that it draws attention for the right reasons - and being the only slate-coloured roof in a neighbourhood of red clay roofs may not be ideal. In some cases, the wrong choice of roofing material could lead to difficulties with planning permission.

So the first step in specifying the roof tiles for your project is to look around and see what other local buildings have. This generally varies by region, based on what roofing materials were traditionally available and should help narrow the product options.
Consider the technical characteristics
While the architectural style of the building is an essential consideration in roof tile specification, it's only part of the decision-making process. You will also need to make sure the roofing materials you specify are fit for purpose - and this can vary depending on the location of the property, typical local weather conditions and the structure of the building. Here are some of the technical considerations you'll need to think about:
Material - Popular options include

clay

,

concrete

, natural stone, fibre-reinforced concrete and

cedar

Minimum and maximum roof pitch

- Most roof tiles have a range of suitability, but if the pitch of your roof is especially steep or shallow, some products may not be appropriate.

Size, coverage and minimum headlap

- The spacing of the tiles and how much coverage a single tile offers will play a role in how many roofing tiles need to be purchased, as well as the speed of installation and overall project cost.

Weight

- The weight of all the roofing tiles must be supported by both the roof structure and the walls underneath.

Thermal efficiency

- Roof tiles can contribute towards lower U-values and a more energy-efficient home.

Batten requirements, base layers and fixings

Compatible accessories

Ease of installation
Other considerations when choosing a roof tile
In addition to appearance and technical performance, you may also want to consider warranties and the manufacturer's reputation when specifying roof tiles.

With more than 100 years of experience, Marley is known for providing high-quality and attractive roofing products that are hard-wearing, durable and reliable.

With a century of roofing projects behind us, we've worked hard to develop new products with both the installation teams and end-users in mind, we are committed to providing a high level of customer support, and our full pitched roof systems are backed by a 15-year warranty.
Request a sample
Of course, one of the best ways to judge the quality and appearance of a roofing material is to hold it in your hands on site. That's why we offer an easy-to-use sample service.

Just select the roof tiles you'd like to have samples of and we'll ship them out to you ASAP. Head over to our samples page to get started.