Roofing batten selection - how to get it right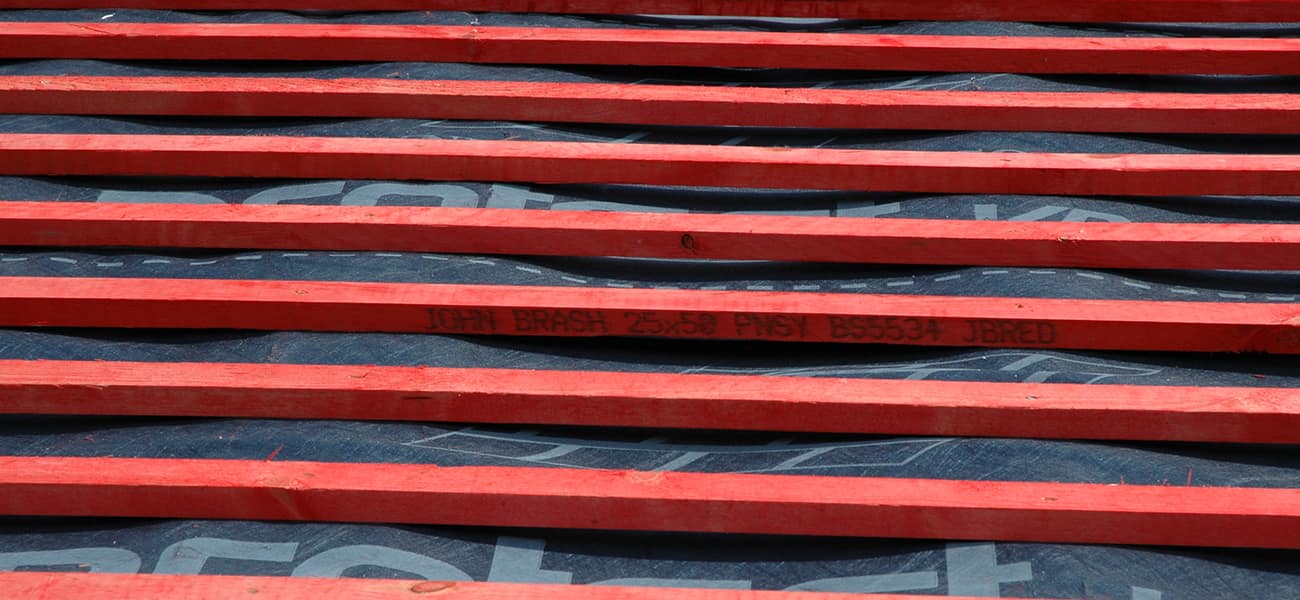 When to use graded over traditional
With the publication of the latest edition of BS5534: 2014 this has been made very easy and straightforward. Only battens that have been graded to BS5534 can be used for roofing or called roofing battens. Traditional battens still exist but they should never be used for roofing, just only constructional works such as dry lining. As a rule when working on an NHBC site, your battens need to be factory or pre graded to BS5534. If the customer has asked for graded, or if the contract and/or roofing specification requires it, BS5534 graded battens should also be used. It is a legal requirement that roof refurbishment work is notified to the Local Authority Building Control (LABC). There is a further requirement for a batten that is 'fit for purpose'. Using BS5534 graded battens established this. A good quality traditional roofing batten can be used for other work but the opportunities are getting fewer. Buying batten graded to BS5534 will provide you with a factory graded batten that meets at least the minimum requirements for defects and dimensions. When buying batten, either graded or traditional, the only way to get it right is to know what (or what not) to look for.
What to look for in graded batten
Marley has produced a simple grading guide. Originally created to help grade visually when graded battens weren't available, this guide can be used now to make sure your graded battens are graded; That is to say you've got what you paid for. Clear BS5534 markings defect - Knots on the face, i.e top or bottom
The sum of both faces can be no more than the width, i.e. 38mm / 50mm
25 x 38 k1 maximum 38mm (For explanation see BS 5534 Graded battens)
25 x 50 k1 maximum 50mm (For explanation see BS 5534 Graded battens)
Knots appearing on both edges are also not allowed. Defect- Dimensions
Accurate dimension crucial to batten integrity
Measure carefully
All batten should be 25mm thick. If the batten is unseasoned (wet and heavy), 25mm is not good enough as the batten will shrink
There is a +/- 3mm tolerance in the width, to allow for manufacturing processes
Moisture content roofing batten rot & knot
If the batten is just 25mm thick and the moisture content is high – this is sure to be under measure when fixed. In addition the treatment standard will probably be compromised.
Batten should be at 22% moisture content when fixed.
Batten needs to be straight
Batten cut from side boards are unlikely to distort; battens from centre cut can easily distort.
Bow, spring or twist should each be not greater than 5mm, measured over a length of 1.2m at a reference moisture of 20%.