Roofing products and sustainability: An installers guide to ESG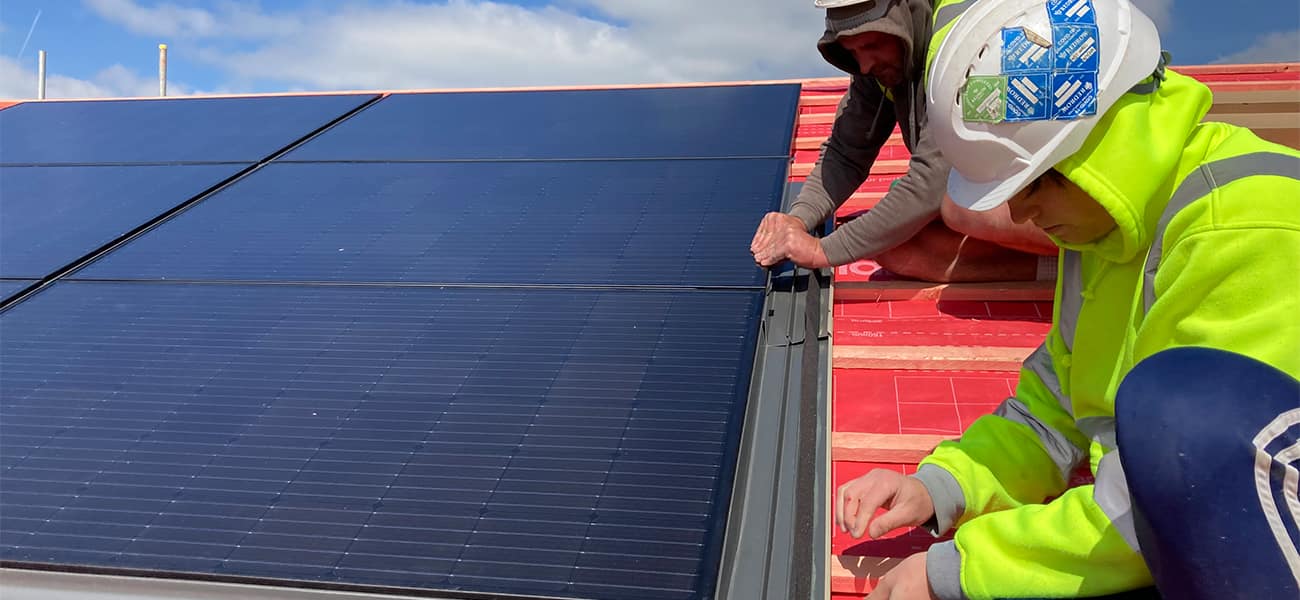 As a roofing contractor, you already have a lot to think about: safety, budgets and completing the project to the client's standards to name a few. So, is it really worth the effort to start digging into a roofing product manufacturer's sustainability credentials – also known as ESG (environmental, social and governance) – as well?

Here at Marley, we'd say the answer to that question is a resounding "Yes!" After all, many of our ESG considerations overlap with those of a roofing company, meaning that we can help you to achieve your goals in these areas more easily. Plus, being knowledgeable about the products you are installing can demonstrate your commitment and reinforce your reputation as a responsible and reliable installer.

Let's look at each area of ESG, or as we prefer to call it: Planet, People and Process, to show you how we can help you strengthen your business while making the world a better place.
Planet: Making environmentally friendly choices
Energy use, greenhouse gases and carbon footprints are often discussed when the subject of the environment is brought up. With new weather patterns emerging all over the world and scientists warning that we must keep the global temperature from rising above the 1.50ºC threshold, people, companies and governments are setting goals to ensure they do their part to prevent a climate catastrophe.

The UK has set ambitious goals of reducing emissions by 78% (on 1990 levels) by 2035 and net zero carbon emissions by 2050. Significant changes must start occurring now for us to achieve those targets.

Of course, there's also more to the environment than a company's carbon footprint. For example, there's also waste management, water management and biodiversity to think about.

For many years now, Marley has been working to ensure our environmental impact is as low as possible. We aim to reduce our carbon emissions every year and in 2021, our carbon emissions intensity ratio reduced by 28%. Other achievements include:
100% renewable energy is used across all our manufacturing sites.
We responsibly source raw materials locally where possible, and always in line with Responsible Sourcing Standard BES 6001.
We have implemented a cycle-to-work scheme and introduced electric car charging points at all our sites.
We consistently achieve 100% recycling of production waste.
The amount of overall waste diverted from landfill has increased to 100%.
Water consumption across all Marley sites has been reduced by 27%.
21.3% of our water use comes from rainwater harvesting and borehole water.
We have worked with the Staffordshire Wildlife Trust since 2013 to support wildlife diversity.
A tree is planted for every solar panel we sell through our FusionForest Initiative.
We also offer the Marley SolarTile®, an in-roof solar system that is easy to install and designed to replace standard roofing tiles. It gives roofing installers an easy way to add solar PV to their offering, thereby helping to ensure the finished home meets the requirements of Part L, while adapting their own business for the future and tapping into a growing market.
People: The social impact of what we do
As well as looking after the environment, we also look after the people and communities around us.

Health, safety and wellbeing are among our top priorities, and we regularly carry out training and organise campaigns to reinforce best practice and prevent accidents.

Our Safe in the Sun campaign was developed for roofing installers and aims to raise awareness of healthcare issues that arise from being exposed to the sun during the working day. It covers the importance of covering arms and legs, wearing sunscreen and eye protection and keeping hydrated and also recommends considering changing working patterns to avoid working during the hottest part of the day.

We also run a winter safety campaign, which covers the dangers of ice, snow and wind and gives roofers practical advice for staying safe and warm during the colder months.

As part of our commitment to community outreach and sharing knowledge, we work with universities and colleges across the UK to provide training materials and real-world insights. We support local work experience, student placements and apprenticeships, and we also sponsor industry awards to champion outstanding work in the sector, helping to train and encourage the next generation of roofers.
Process: Company governance
We care about how we run our business and are therefore guided by a set of beliefs, policies and procedures which give us direction and ensure fairness and transparency in all that we do.

One key area of our process that will be of particular interest to installers is our innovation, as it means you can confidently recommend a variety of products that fulfil specific customer needs.

Our dedication to innovation spans nearly a century and is key to why we've become world leaders in our industry. We launched the UK's first dry-fix roofing system in 1975; our EcoLogic tile, which absorbs harmful NOx (nitrogen oxide) pollutants, was developed in 2007; JB Red is the only factory-graded roof batten available; and we launched the UK's first fully integrated solar roof system in 2019. So far, the Marley SolarTile®, which was launched in 2020, has been fitted to more than 19,000 homes and it was the UK's first fully integrated solar roof system to be covered by a 15-year full roof warranty.

Even more recently, in 2021, we launched our new Roof Defence product, which helps prevent the spread of fire in adjoining roofs.
Building a better future with Marley roofing products
Whether you're replacing a roof for a single client or installing multiple roofs across a new housing development, the team at Marley is here to help. You can learn more about our commitment to ESG by downloading our Planet, People, Process brochure.

Alternatively, why not get in touch with a member of our team to discuss your next project in more detail? We're on hand to help with product selection and calculations, and we can also provide training resources to help you keep your skills and knowledge up to date. Call us today on 01283 722588.