The roof system - An overlooked factor in the fight against mould and damp in social housing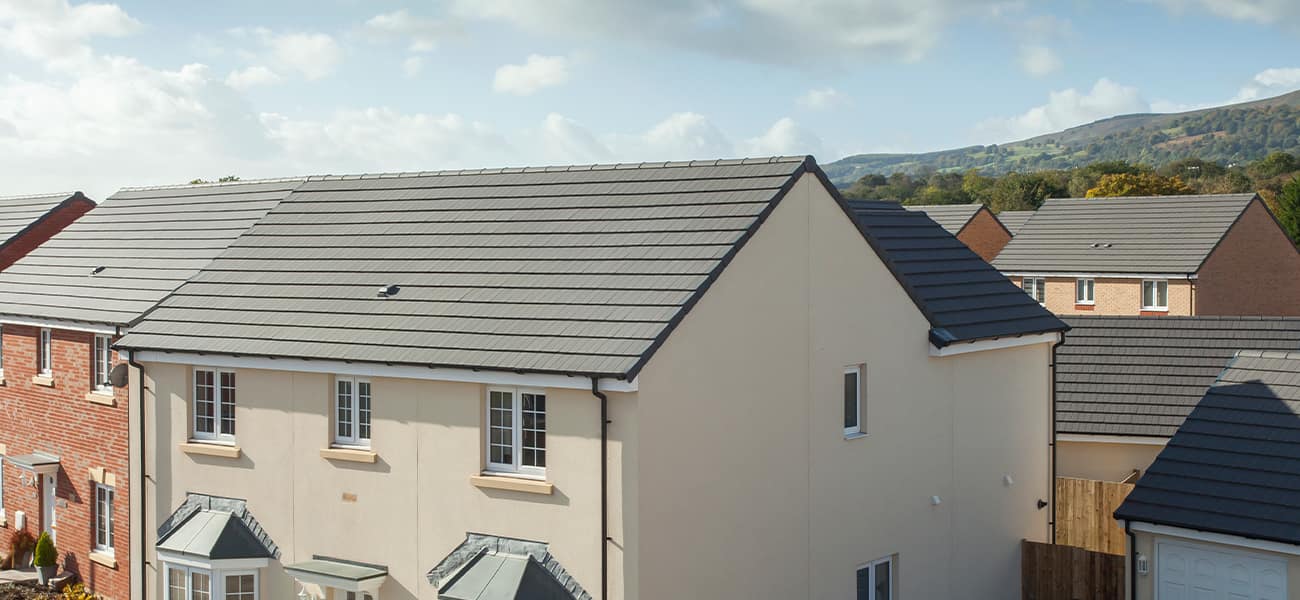 Damp and mould are problems that afflict many homes across the UK, and it's especially a concern in social housing. While the issue is commonly associated with problems such as inadequate heating and ventilation, as well as cracked walls and missing mortar, the roof system is often overlooked as a potential culprit in the fight against mould and damp.

There are many ways in which a roof in a state of disrepair can contribute to damp and mould, from damaged roof tiles, missing mortar, damaged flashings, and poorly maintained gutters to roof products that have been poorly installed or incorrectly specified.

So, what are the problems associated with mould and damp, and what steps can be taken to prevent damp caused by a faulty roof?
Understanding the problems associated with mould and damp
In 2021, approximately 904,000 homes in England suffered from damp, according to the English Housing Survey. The issue was particularly prevalent in the rented sector, with about 11% of homes with damp being in the private rented sector and 4% in the social rented sector. Just 2% were owner-occupied properties.

Unfortunately, damp and mould aren't problems that social housing providers can just paint over and hope for the best. While budgets are always an important consideration, opting for a simple solution – one that doesn't actually address the root of the problem – can lead to devastating consequences.

Damp and mould can cause various health problems, especially among vulnerable people who often rely on social housing providers to provide a safe place to live – the young and the elderly, as well as people with existing medical conditions.

The most common complications are respiratory illness, with symptoms including coughing, difficulty breathing, sinusitis and headaches. Other complications can include skin irritation, toxicity, aches and pains and declines in mental health. Damp and mould in social housing have led to hospitalisation, long-term health conditions, and, in some, thankfully quite rare cases, even death .

In addition to the terrible implications of damp and mould on residents' health and wellbeing, damp can also lead to structural damage, such as rotting window and door frames and weakened rafters and floor joists.
The different types of damp
The term "rising damp" is often used when considering the causes of damp and mould in social housing. Rising damp occurs when ground moisture rises through masonry walls due to capillary action. The most common reason for rising damp is a damaged damp-proof course (DPC) or no damp-proof course at all. Another common problem is raising the external floor level so that there is less than 150mm of clearance to the DPC, often this is due to practices like block paving or tarmacking over the existing ground.

Despite being commonly mentioned, rising damp is generally much less of an issue than penetrating damp – that is, damp penetrating through external walls, windows, and the roof.
Another major cause of mould and damp is from inadequate ventilation in both the living spaces of a house and in the roof.
Determining the causes of mould and damp in social housing

Diagnosing the cause of damp and mould in social housing can be difficult, as they are often caused by several different factors working together.

Houses without cavity wall insulation, and those with old single-glazed windows, can be problematic, and these issues are the primary causes that housing associations focus on. However, damp and mould are often the result of water ingress through a damaged roof or damaged flashing around chimneys and other roof penetrations.

Here at Marley, we've seen several cases where a building's damp has been at ground level, and it was therefore assumed to be rising damp. However, the actual cause was damaged or missing flashing around the chimney breast – water was running down the chimney and causing damp spots at ground level.

Inadequate roof insulation or ventilation can also lead to condensation in the roof space, which can then cause damp and mould. BS 5250 is the code of practice for the Management of Moisture in buildings. It provides extensive guidance for safeguarding occupants' wellbeing through the prevention of damp and mould growth caused by excessive condensation.

The best way to pinpoint the cause of damp and mould is to enlist the services of a competent person who can assess the whole property and make practical recommendations to resolve the issues and prevent recurrence. It is important to address mould and damp issues as early as possible before it causes any serious health conditions, or results in material damage that will ultimately cost money to repair.
Expert roof system assessment: the first step in resolving the problem of damp and mould in social housing
Whether you've recently received a first complaint from a tenant about the appearance of damp and mould in a property, or it's a problem you've been unable to alleviate for years, the key to resolving the issue is an expert assessment of the entire property, including the roof system.

As specialists in roofing systems, the Marley team can help you find an expert who can diagnose the causes of roof related damp and mould in social housing and advise on how to deal with the issue successfully.

Often, the solution to damp and mould is roof refurbishment or replacement. Our comprehensive range of roofing products includes everything you need to get a social housing roof back into good condition, including roof base layers, roof tiles, dry-fix ridge systems and ventilation products that can help to prevent condensation in the roof space.

Contact us today to learn more about adequate ventilation for your social housing stock or to discuss any other roofing issues related to preventing damp and mould.