Things to Consider When Fixing Roof Tiles or Slates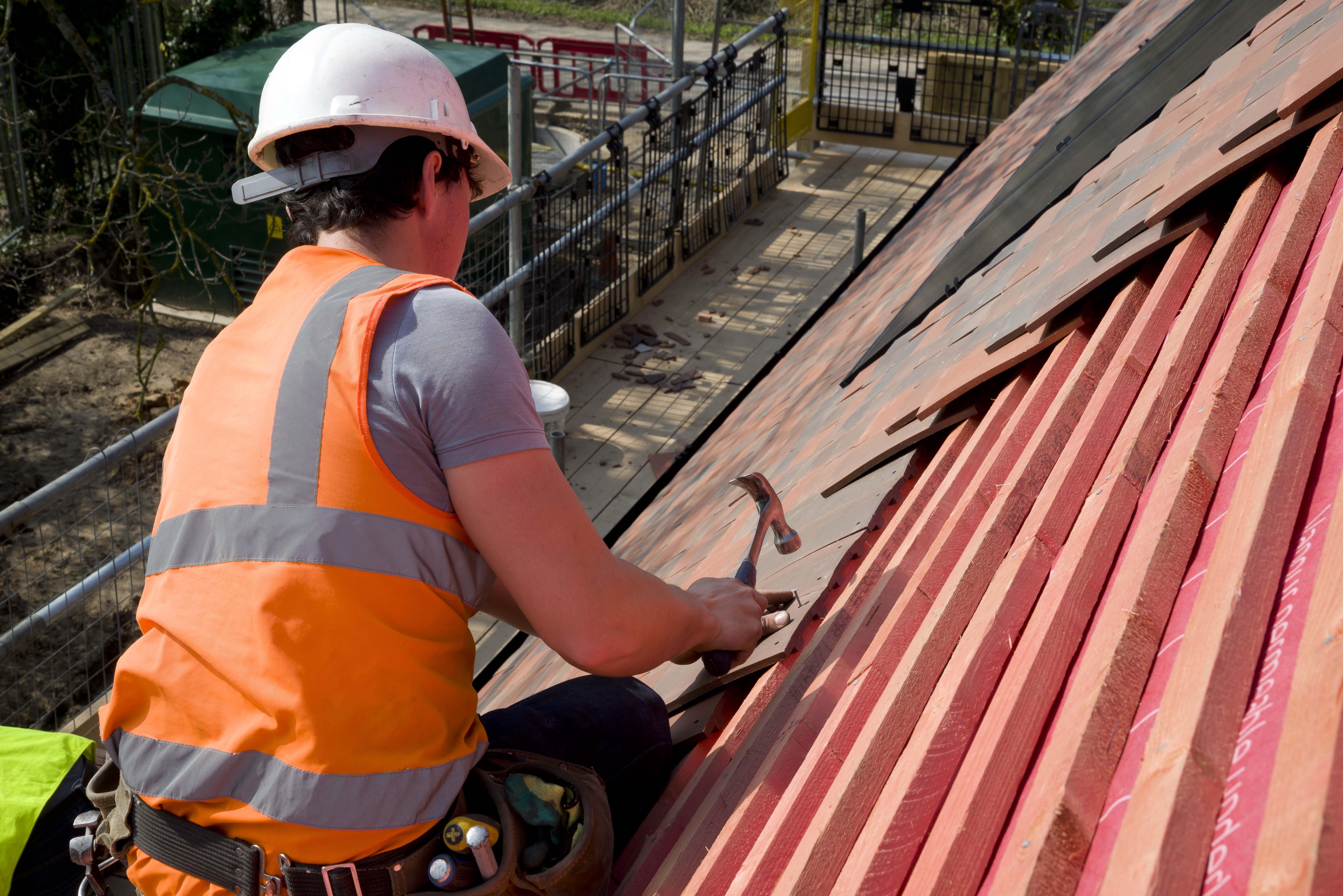 Each year as many as 200,000 buildings in the UK are damaged by weather
Roofs are often the worst hit areas. That's why it is
important tiles or slates are fixed securely to avoid damage.
When it comes to fixing
roof tiles
or slates, there are variations as to how they are fixed. For example, all
concrete plain
and
clay plain tiles
(due to their small size) have to be fixed. Large format - single lap - concrete tiles are generally more secure by their natural weight, but do require every tile to be nailed as a minimum and dependent on product, exposure and location, some or all of the tiles may require a high degree of clipping also.
Factors to consider when fixing a tile or slate
Environment – Average wind speeds and loadings
Location – How exposed is the roof?
Roof design – Is the roof a steep or shallow pitch?
Building height – Is the roof level high?
Product choice – Weight of product, leading edge?
Factors to consider when fixing a tile or slate
Another important area to consider is the guidance given in BS 5534, the code of practice for slating and tiling, which came into force on 1 March 2015, to ensure roof security and resistance to increasingly volatile weather.
1. Every single lap tile has to be mechanically fixed with a degree of clipping required on most roofs
2. Mortar alone is no longer deemed sufficient to secure tiles and associated fittings – areas including ridges, hips, and verges now require mechanical fixing too
3. New requirements to secure lightweight underlays and prevent 'ballooning' – caused by wind deflection.
One-piece clip and nail fixing to meet BS 5534
As a result of the significant changes introduced in the new British Standard, we have been working hard to develop products and services to help architects, housebuilders and contractors to meet the new more stringent requirements.
To address the new rules around clipping, we developed SoloFix. The affordable one-piece clip and nail made from ZiAl saves up to 30% on clipping time and delivers a high-strength, high-performance solution, which can be used for all UK exposures.
We put SoloFix to the test on a roof, and found that contractors saved up to 30% on clipping time compared to a traditional two-piece clip. With a degree of clipping now required on most roofs laid in single lap tiles, using SoloFix with its impressive speed of installation will inevitably translate into significant labour savings, especially on larger schemes.
Dry fix vs mortar fixing of roof tiles
To comply with the mortar changes in BS 5534, almost all projects - excluding heritage sites - should use dry fix as the best alternative to mortar.
However, for those roofers who still wish to mortar bed tiles and fittings, we have launched two new fixing kits for the ridge and hip providing a means of providing a compliant means of mechanically fixing through mortar.
It's worth remembering though that often, by the time a mechanical fix is added to mortar bedding, it would have likely been just as quick and cost effective to use a full dry-fix system. Dry fix also gives the added benefits of ventilation, improved security and a reduction in ongoing maintenance costs.