Traditional clay roof tiles vs modern alternatives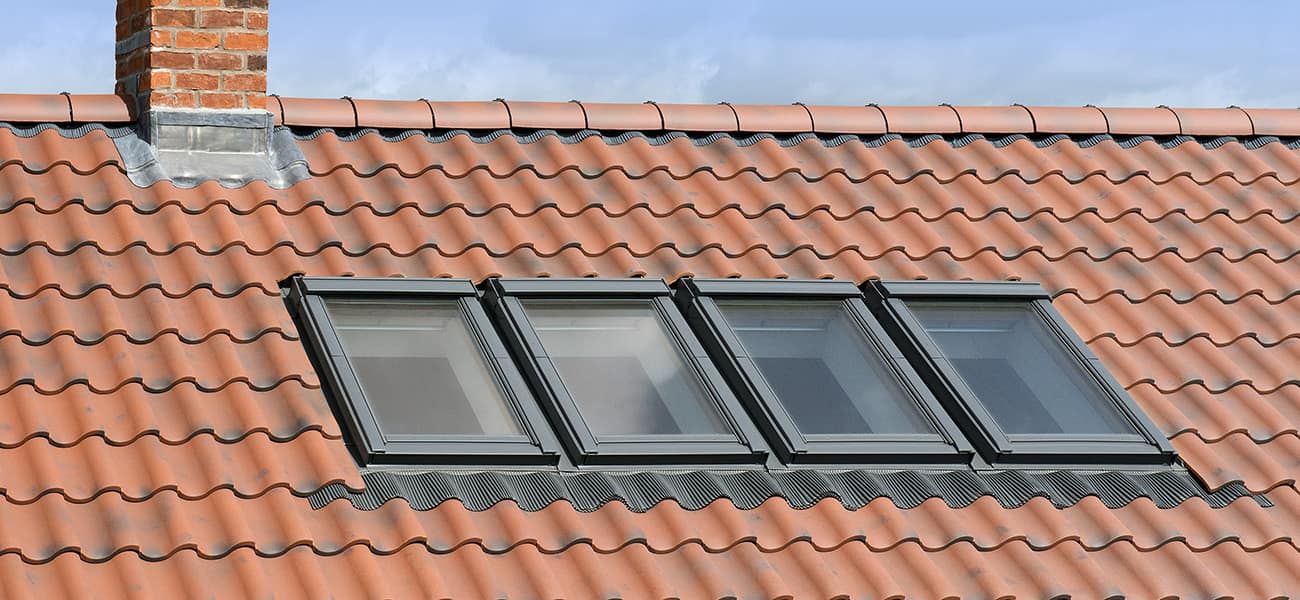 There's an array of options to consider when it comes to choosing roof tiles: from plain clay tiles, slates and cedar shingles and shakes, to fibre-cement (FC) slate and concrete tiles. But, what's the difference between traditionally made roof tiles and modern alternatives - and how do you know which product is best for your project?
Clay roof tiles - a traditional favourite
Clay roof tiles have been used as roof coverings for a very long time. In fact, archaeologists have found evidence of clay roof tiles in China dating back as far as 10,000 BC. When the Romans landed in Britain during the first century AD, they brought the tradition of using clay roof tiles with them - and they used them to cover their villas, temples and bathhouses.

However, clay roof tiles didn't really become popular until after the Great Fire of Southwark in 1212. Following the fire, King John made a proclamation, stating that buildings in London should be built with clay roof tiles, rather than thatched roofing, since they were more resistant to fire.

For most of their history, clay tiles have been made by hand in a time-consuming process - and fixing them to roofs was similarly laborious. These days, you can still get handcrafted tiles for that premium heritage finish, or choose from products that are made by machines for a faster result, more uniform appearance and more affordable price.

Whether you opt for tiles that are handmade or made by a machine, the traditional clay roof tiles that are manufactured today also conform to modern building standards and can be used in dry-fix roofing systems, meaning they can be installed quickly and securely while providing the aesthetic we all know and love.

Here at Marley, our collection of clay tiles includes both plain clay tiles and profiled pantiles in a range of shapes and colours, ensuring you can easily find a product that suits your design requirements. These offer the classic good looks of traditional clay tiles, but with the benefits of modern manufacturing techniques and easy installation.
Modern alternatives
Modern technology has also paved the way for new materials and innovations to be used in the manufacturing process - such as fibre cement.

In more recent times, we have seen a clear trend towards using building materials as a method of improving the sustainability and carbon efficiency of construction projects. Roofing products are no different. With a government aim for net carbon zero by 2050 and all new homes to be "zero-carbon ready" by 2025, manufacturers are looking at more ways in which their products can align to this vision. Marley's SolarTile range provides a modern and innovative way to reduce energy consumption for homeowners, whether for new build or roof refurbishment projects.
Making a choice: modern or traditional?
In the end, your choice of roofing tile doesn't need to hinge on whether you want something modern or traditional. Because you can achieve a traditional or contemporary style while enjoying the benefits of advanced materials, manufacturing techniques and installation options. That means you can base your decision on factors such as how the roof is designed, durability and budget - and then
select a roof tile
or slate that meets those requirements, as well as your aesthetic preferences.
When considering the appearance of your roofing tile, remember to think about whether you want the building to stand out or blend in with its surroundings - and then take a look at your geographic location and what's in general use around you. After all, roofing styles vary depending on where you are. For example, in the south-east, red clay tiles are very much the norm.
If you'd like some help in deciding which type of roof tile is right for your project, please take a look through our
collection of roofing materials
or
get in touch with our technical support
team to discuss your project in more detail.