Warm roof ventilation requirements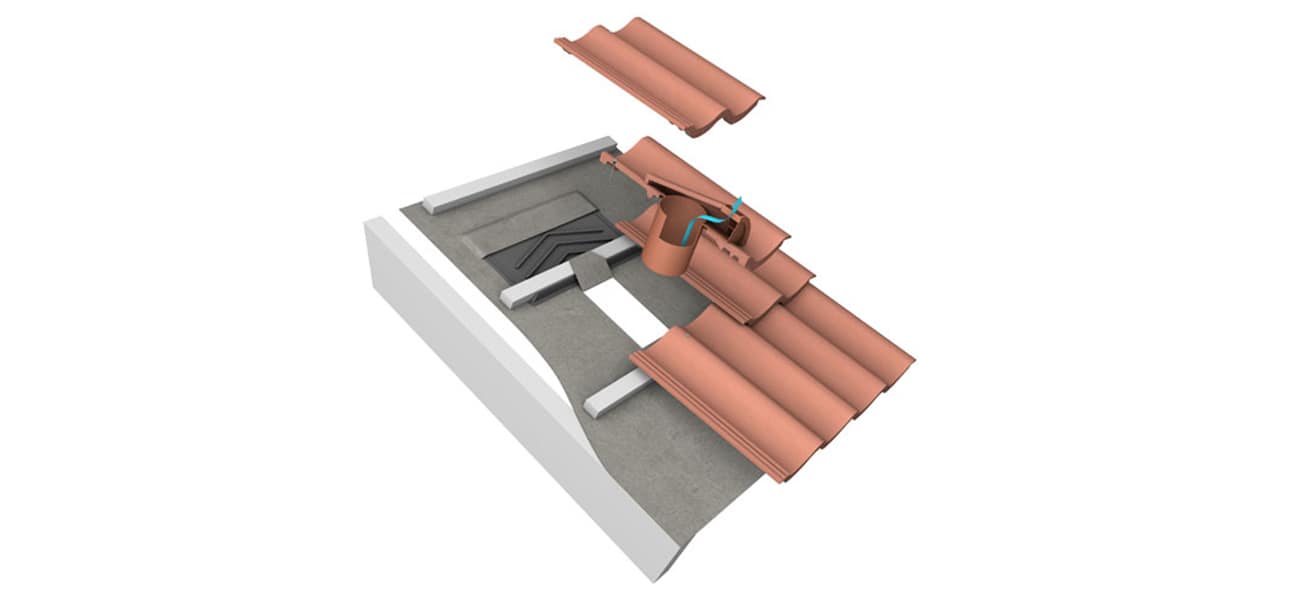 Warm roofs are a type of roof construction that can include loft conversions, a 'room in the roof' scenario, often created with dormer windows, or simply a roof space that has been designed for habitation.
The insulation can be laid above, between or below rafter level, or in a combination of all these positions.
Although there is a low risk of condensation with warm roof construction, it is very difficult to seal all joints, gaps and penetrations against all water vapour transmission.
Like a cold roof, warm roof ventilation is required at high and low level to remove moisture-laden air from the batten cavity and comply with Approved Document C and the British Standards BS 5250.
Warm roof ventilation specification
For a simple duo-pitch roof, BS 5250 specifies sufficient ventilation as being:
•25mm at eaves on each slope and 5mm at ridge.
•If ridge or eaves ventilation is not possible, ventilation tiles can be used at high or low level to achieve the required airflow.
A minimum 50mm clear air path must be maintained between the insulation and the underlay to ensure a clear airflow from the eaves to the ridge and can be achieved through the use of counter battens.
Marley provides a range of universal ventilation products and accessories that can be used to achieve the required airflow for a healthy roof space and can be used to comply with BS 5250.
Where can I get more information?
If you have questions about any of our products, please download a brochure or contact us.