What are the options for a quick-fitting clay roof tile?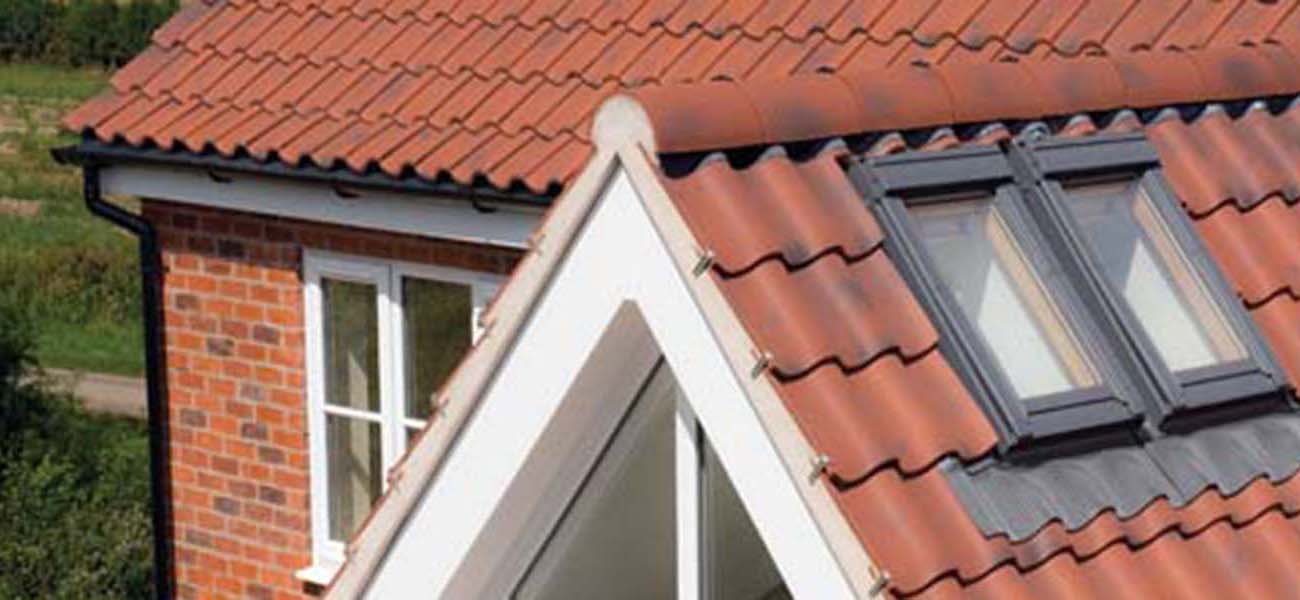 Take a look around most British neighbourhoods, and you're likely to see rows and rows of houses topped with clay roof tiles. There are plenty of reasons why these are such a popular choice - with many products offering durability, quick installation, and an attractive, traditional appearance.

In fact, clay roof tiles have been a preferred choice for hundreds of years. By the 13th century, they were already in common use and, following the Great Fire of Southwark in 1212, King John issued a new law that all buildings in London be roofed with clay tiles due to the fire hazard posed by thatched roofing.

These days, one of the main reasons clay roof tiles are favoured among housebuilders is how easy they are to install. However dry-fix roofing systems make the process simpler - since there's no mixing mortar or waiting for it to dry. The end result is a secure and durable roof that looks effective, meets the relevant regulations and will last for many years.
The options available
Here at Marley, our dry-fix roofing system can be customised to meet any specification:
Universal underlays - Fully taped, and available in either vapour-permeable or non-breathable options, these are compliant with BS 5534 and zone 1-5 compliant.
Clay roof tiles - Our range of

clay roof tiles

include designs suited for both contemporary and more traditional house designs, and there's sure to be an option for your sector, roof pitch and geographic location as well. If you're looking for something other than clay roof tiles, we also offer concrete, fibre cement and slates.
Ventilation and fixings - Our ventilation options are suitable for all major pitched roofing constructions, and our wide range of fixings ensures that the dry-fix system will work on any roof design.
Our quick-fix system for clay roof tiles is also fully backed by our excellent customer support, and we are committed to ensuring that every project has a bespoke roof specification that considers performance, durability and design from the very beginning of the project.
Modern design, traditional style
While there are plenty of practical benefits to choosing quick-fitting clay roof tiles, advances in technology mean that you can also get clay pantiles that allow a traditional style aesthetic roof without the skilled labour required for pantiles.

For example, our Lincoln clay pantile combines modern manufacture and the latest fitting techniques with the traditional charm that homebuyers love, while achieving a low pitch of 17.5.

These easy-to-fit clay roof tiles feature a traditional s-curve profile, a thin leading edge and an interlocking design. They are available in a choice of Natural Red, which features a smooth finish and consistent colouration, or Rustic Red - it has a semi-sanded finish and light colour variation for an elegantly weathered look.

The authentic style of the Lincoln pantile clay roof tile meant that it was the perfect choice for Yard Farm, a self-build project in Old Dalby, Leicestershire. The rural village is situated in an 'Area of Particularly Attractive Countryside', so it was essential for the finished building to have a traditional appearance.

Architects HSSP specified classic-style clay pantiles for the roof of the new three-bedroom home. But rather than using a traditional clay pantile, roofing contractor C Warrington & Sons recommended the Lincoln clay pantile in Rustic Red.

Roofer Paul Warrington explained that he suggested the Lincoln pantile because he knew it could "be fitted faster than other options", while also ensuring the finished building maintained a traditional look.

Find out more about about the Lincoln clay roof tile and range of dry-fix roofing systems available from Marley; if you require a lower pitch solution, our Melodie clay interlocking pantile is available and achieves a lower pitch of 12.5.
To find out more about our roofing solutions view our brochures, or contact your local Marley specialist to discuss your next project in detail.