What is Approved Document S and what does it mean for new and existing residential housing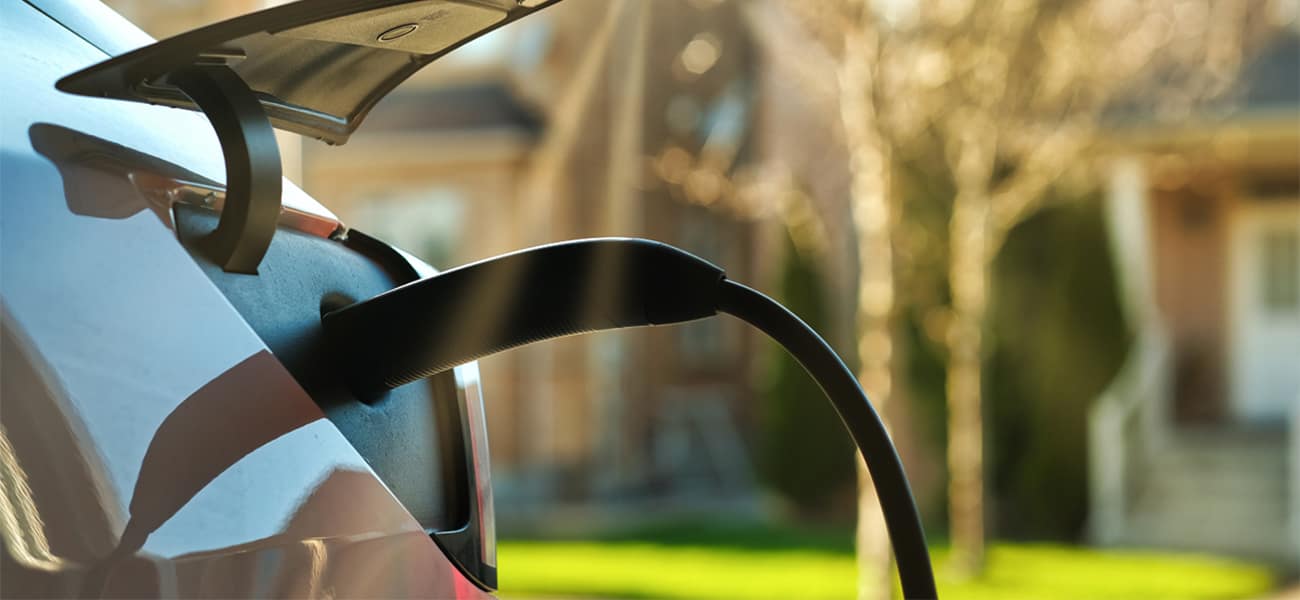 Part S of the Building Regulations, along with Approved Document S, focuses on infrastructure for the charging of electric vehicles (EVs) and includes a requirement for all new buildings, including residential buildings, to have EV charging points.

Some existing buildings will also need to make provisions for charging electric vehicles. The legislation aims to future-proof new developments, ensuring there is adequate provision for charging electric vehicles as they become increasingly common.
What is Approved Document S?
Approved Documents are published by the government to provide guidance on compliance with the Building Regulations. Approved Document S, titled 'Infrastructure relating to the charging of Electric Vehicles' is a new document that came into effect in June 2022.

Due to devolution, Approved Document S is relevant only in England. Currently, there are no equivalents in Scotland, Wales or Northern Ireland, but given the increasing demand for EV charging stations, similar guidelines are likely in the near future. Until those technical documents are created, Approved Document S can provide valuable information for developers seeking to build EV-friendly residential housing across the UK.
Why was Approved Document S created?
With more and more people choosing electric vehicles, due to their low carbon emissions and with the increasing petrol prices, the availability of EV charging points is becoming increasingly important.

According to car manufacturer Kia, electric vehicles have gone from 1% of its total UK car sales in 2019 to 20% in 2022. Meanwhile, BMW has doubled its global sales of EVs in the last year. What's more, the UK government has committed to banning the sale of all new cars using internal combustion engines by 2030, and many car manufacturers are aiming to get ahead of the deadline by moving their focus to primarily, or solely, electric vehicles.

A recent public attitudes tracker run by the Department for Transport found that a lack of charging stations is a top concern about electric cars in the UK. Meanwhile, Which? has found that 29% of people are worried about a lack of charging points near their homes.

Approved Document S aims to alleviate some of these worries by ensuring that all new buildings and those undergoing significant refurbishment or repurposing, have electric vehicle charging points. This includes:
New residential buildings
Residential buildings undergoing major renovation
Mixed-use buildings undergoing relevant building work
Buildings undergoing a material change of use
What does Approved Document S require for residential properties?
The new Approved Document S is an extensive document that provides comprehensive guidance for both residential dwellings and other types of buildings. In regard to residential properties, here are the main guidelines to consider:
All new and some existing residential properties must comply: All new residential buildings, as well as those undergoing major renovation, must have EV charging points installed for associated parking spaces. Shared car parks should include electric vehicle charging stations for every dwelling that the car park serves.
7kW charging points: The charging points should be 7kW untethered EV chargers, which will provide approximately 30 miles of range per hour of charge.
Cable routes: Associated parking spaces may also be required to have cable routes to accommodate future charging stations.
Cap on installation cost: To prevent the installation of EV charging points from becoming prohibitively expensive, the cost of installation is capped at an average of £3,600 per point. If it is not possible to install the charging stations within the £3,600 price cap, cable routes must be installed in the associated parking spaces.
Grid capacity: Prior to installing EV charging points, it's important to check that the capacity of the local grid is adequate. For a single home, this is unlikely to be an issue, but for larger developments, upgrades of the local grid may be necessary. In this case, developers may opt to install a mix of 7kW and 22kW charging points, the latter of which require a three-phase supply.
Position of chargers: The position of the EV charging stations must be carefully planned. If the parking spaces are too far from the power grid, it can negatively impact the efficiency of the charging point. In residential applications, it's generally recommended that the charging point is no more than 15 metres from the power grid.
Solar-powered EV charging from Marley
Although not mentioned in Approved Document S, solar PV systems, such as the Marley SolarTile, can be an excellent option for powering EV charging stations.
Since a significant portion of grid electricity is generated using fossil fuels, using solar power to charge a vehicle can significantly reduce a household's carbon footprint. Plus, with the rising cost of electricity, solar generation essentially allows an electric vehicle to be charged up for free.
To complement the SolarTile, we also offer compatible EV charging points that are suitable for use in residential properties. The system is straightforward to install and makes it easy to achieve compliance with Approved Document S.

If you'd like to learn more about our Solar EV charging systems, please visit the product page. You can also get in touch with a member of our team to discuss your project in more detail.


Sources
https://metro.co.uk/2022/06/17/forget-range-worry-charge-anxiety-is-the-new-hurdle-for-electric-cars-16840809/
https://www.gov.uk/government/publications/infrastructure-for-charging-electric-vehicles-approved-document-s