What is the Difference Between Single and Double Camber Clay Tiles?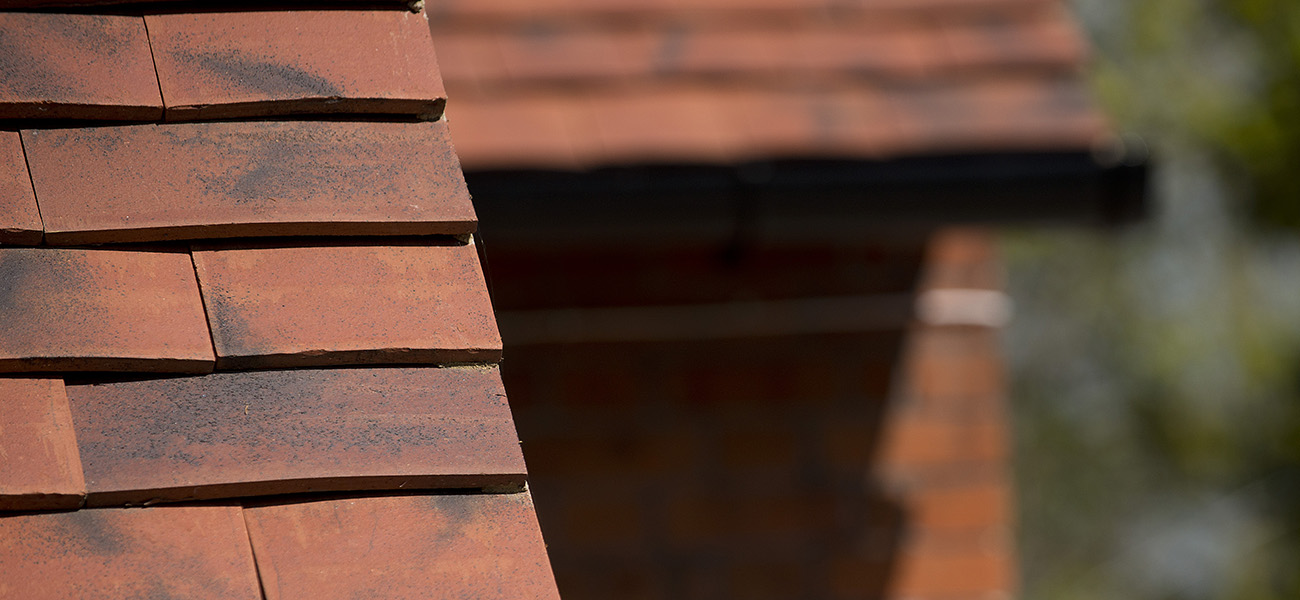 The key difference between single camber and double camber clay tiles is their shape. Single camber tiles are curved in one direction - on the long edge. Double camber tiles are curved in two directions from top to bottom (like single camber tiles), and also from left to right. This is also known as longitudinal and latitudinal camber.
These differences have different implications in terms of aesthetics, applications, design, specification, and cost.
Aesthetics
Single camber clay tiles lend warmth and character to a roof. The affordability of Acme single camber clay plain tiles means that they are often used on new build housing, but are also suitable for traditional projects.
Double camber tiles make the most of the way light falls on a building, accentuating light and shade and creating highly textured roofscapes.
Our Acme double camber clay plain tiles are the only double cambered clay plain tiles manufactured in the UK.
Design and performance
Single and double camber tiles are similar in technical attributes and performance, with one key difference in terms of their suitability for low roof pitches.
Single camber can be used down to 30 degrees, allowing the creation of contemporary low-pitch roof designs with the warmth and character of clay.
Double camber tiles can be used on pitches down to 35 degrees.
In almost all other criteria, Marley's single and double camber tiles are comparable: the maximum pitch (90 degrees), size (265 x 165mm) and maximum gauge (100mm for roof, 115 for vertical).
Both single and double camber clay tiles can be used in vertical cladding applications with a headlap of 35mm.
If clay roof coverings are typical in an area, planning departments would usually require a clay plain tile. If you want to use a particular type, single or double camber would need to be specified and approved in the planning application and could impact which can be used.
Cost
Machine-made products are the most affordable type of clay tiles. Generally, a single camber clay plain tile costs only 10% more than an equivalent concrete roof tile, but provides a more attractive finish.
Our Acme single camber and Hawkins plain tiles are usually affordable for most projects. These single camber tiles are perfect when you want to achieve a premium clay roof without breaking the bank.
Find out more about clay tile specification and download Marley's Clay Plain Tiles Guide