What type of roofing underlay should I use?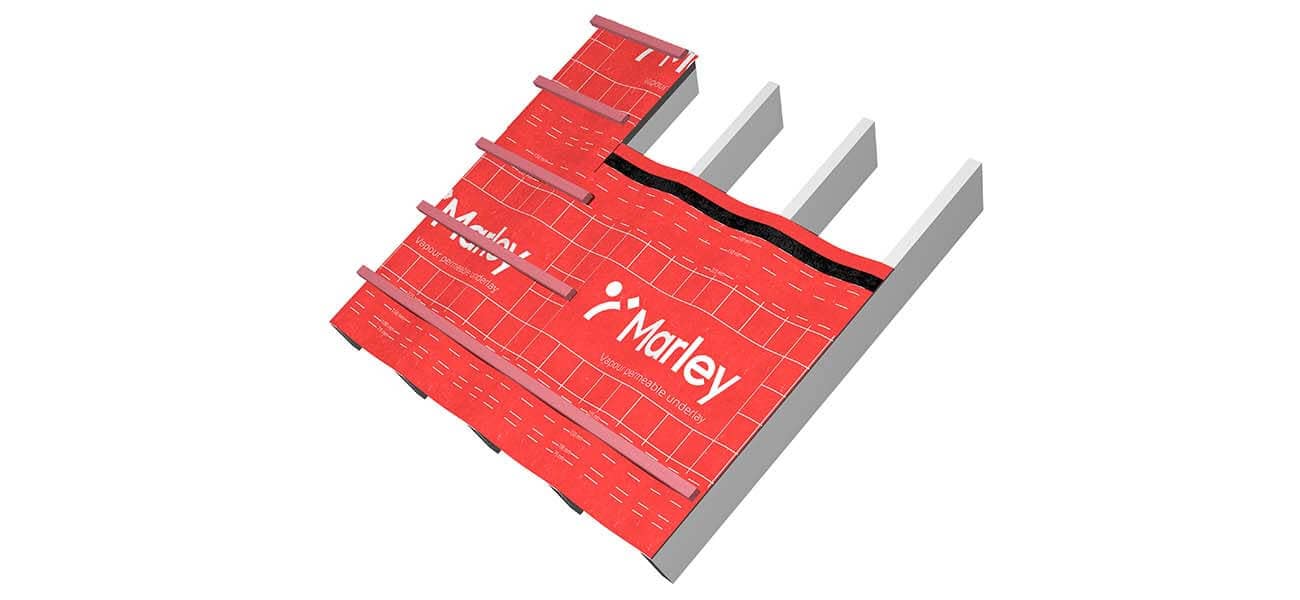 Roofing underlays are one of the most important elements of a roofing specification, and choosing the right product is essential to ensuring the finished structure is weather-resistant and provides years of trouble-free service.

But there are many different types of roofing underlays on the market – so how do you know which product is the right choice for your project?

The first step to selecting a roofing underlay is to understand the types available. Then you can narrow your selection by considering installation requirements and building regulations, as well as the unique features and benefits that certain products offer.

The different types of roof underlays
According to BS 5534, the British Standard for slating and tiling, and BS 5250, the code of practice for the control of condensation, there are two main types of roofing underlays: high resistance (non-breathable underlays or non-vapour permeable underlays) and low resistance (breathable or vapour-permeable membranes).
It's important to understand the differences between these underlay types and how they will integrate within the whole roof system, and also the potential impact on ventilation requirements.

Non-breathable underlays
These include both traditional bituminous products, as well as impermeable roofing membranes made from modern materials like polypropylene. They are often perceived as the more cost-effective and functional option and are designed to provide an effective secondary barrier against wind pressure and weather penetration.
While breathable membranes are becoming an increasingly popular underlay choice, they aren't, by any means necessary. For many years, traditional roof constructions have used non-breathable underlays in conjunction with low level (eaves) and high level (ridge) ventilation systems. This traditional approach is both effective and proven.

In locations where roof constructions require counter-battens to ventilate the batten void, there is arguably no benefit to using a low-resistance underlay. In these instances, it's common and cost-effective to simply use a non-breathable underlay – either lightweight or a reinforced bitumen membrane.

Breathable underlays
This is a newer type of product; low-resistance underlays are generally more expensive than their non-breathable counterparts. However, they offer several benefits in addition to their breathability. For example, they're lightweight, durable and easy to install, and they also provide some supplementary advantages when it comes to roof ventilation.
While BS 5534 and BS 5250 refer to these products as low-resistance underlays (vapour permeable), it is important to recognise that breathable membranes come in two different types: vapour permeable and vapour and air permeable.

Vapour permeable (VP) is the most common type of breathable underlay. It is often used (mistakenly) as a sole means of roof ventilation. But both the British Standards and NHBC stipulate that high-level ventilation must be used with these underlay types to ensure sufficient cross-flow ventilation to carry water vapour out of the building.
When it comes to Vapour and air permeable (air open) membranes, BS 5250 does not currently recognise this specific form of underlay or its use as a sole means of ventilation. Manufacturers of this type of base layer, often commission independent testing to prove performance values. While some segments of the market – particularly housebuilders – often choose to use these products, particularly for ventilation simplification.
Roofing underlays and the British Standards
BS 5534 and BS 5250 don't just define the types of roofing underlays and their various applications. They also provide guidance for installing the products. The installation recommendations are of particular importance for the newer breathable, vapour-permeable underlays since they are much lighter than bitumen-based predecessors and have the potential to balloon when exposed to wind pressures.

Revisions to BS 5534, which were published in February 2018, included new recommendations for installing underlays, including:

Ensure underlays are installed with a maximum 15mm drape – This prevents the transfer of wind loads (ballooning) to the roof covering.
Avoid leaving underlays exposed – since over-exposure to UV light or freeze/thaw conditions could lead to degradation of underlays, BS 5534 now states that in certain conditions, underlays should not be exposed for more than a few days.
Meanwhile, BS 5250 says that, in the case of LR vapour-permeable underlays, designers must ensure that the manufacturer's stated water vapour resistance values are suitable for the application. These types of underlay should also comply with BS EN 13859-1 or have third-party accreditation, such as a BBA certificate.
The benefits of Marley roof underlays
The Marley range of high-performance roofing base layers includes both breathable, vapour-permeable membranes and non-breathable, non-vapour permeable underlays. They are suitable for all UK wind zones and fully compliant with BS 5534.
Because product performance is so closely linked to the quality of the materials used, our roofing underlays are manufactured using the best materials and the latest processes. The result is strong, durable and high-performing products that will provide years of excellent service.

We've also taken care to design our roofing underlays so they're quick and easy to install. We believe that even small details can make a big difference to our customers, so just some of the features you'll find on our products include:
Integrated tape system for sealing underlay laps
Printed guidance lines that provide a visual reference
Supplied in 1m-wide rolls for ease of handling, especially on a roof in windy conditions
Available as part of our bespoke roofing system, simplifying specification
Learn more about our roofing accessories and how they can help you on your next project.