Anti-slip decking for steps and changes of levels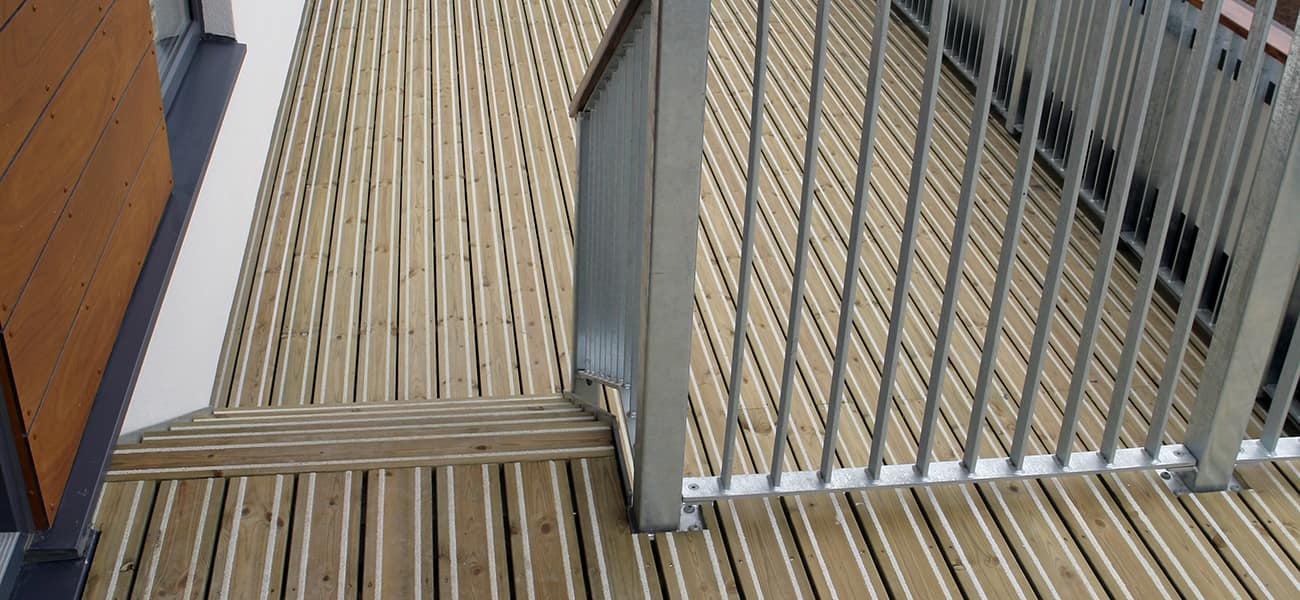 Specifying decking for stairs and ramps brings its own set of challenges. In order to help meet these challenges Marley has developed a high visibility antislip deck board designed to work with both CitiDeck and AntiSlip Plus deck boards.
The new deck board has a wide insert and a second standard insert in bright yellow for ease of visibility to identify any change in level. The new product has been designed for use to on level changes, stairs and at the end of decked areas.
Other product features are the increased width of the band for more secure footing. The profile of the anti-slip strip is different to the standard inserts which also helps to identify the potential hazard of the level change for the visually impaired.