Changes to BS 5534: what roofing contractors need to know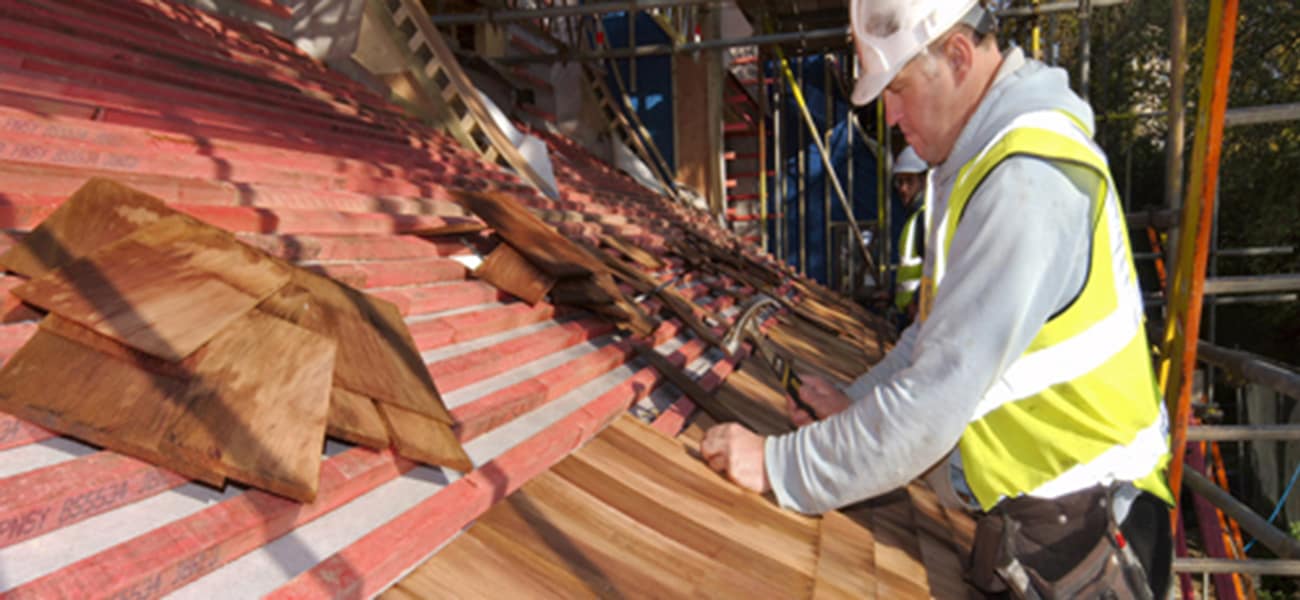 Roofing contractors can expect to see pitched roof specifications quoting an amended version of the already-familiar British Standard (BS) 5534, as well as the brand new standard BS 8216.

Their introduction is intended to combat current poor installation of dry fix pitched roof products, and increase confidence that building owners are being provided with durable, weathertight roofs, both new and refurbished.
Why have new standards been created?
The widespread adoption of dry fix pitched roof systems was driven by the heavily revised BS 5534 that became compulsory in 2015. The choice of products expanded as roof tile manufacturers looked to capitalise on the shift away from traditional mortar bedding to mechanical fixing, and contractors enjoyed the promise of 'faster and easier installation'.

Two main issues have arisen from this expansion of the dry fix market:
1. An increased range of products are available, of variable quality, with no defined way to compare them.
2. Site work problems, such as confusion over the installation of breathable membranes and underlays over rafters and the appropriate drape.

These issues, combined with learning lessons from the overhaul of BS 5534 in 2015, have led to problems with finished roofs. The most common include verge systems not providing sufficient mechanical restraint, and failing to shed water from the roof verge without staining the gable wall.
What does the updated BS 5534 cover?
The principle aim is to make sure dry fix ridge, verge and hip systems achieve the minimum performance requirements for the roof and its location. They should be securely fixed against wind uplift, durable, and provide appropriate ventilation where necessary.

As well as addressing roof underlays, the second amendment clarifies the approach to conservation and heritage roofs, aims to deliver more accurate fixing specifications, and supports the code of practice for slating and tiling workmanship on site, BS 8000-6.

BS 5534 itself is a code of practice, however. It is not a product standard and does not define criteria for dry fix systems offered by roof tile manufacturers. To address that, it refers to a brand new standard, the first of its kind dealing with dry fix product quality and specification: BS 8612.
What is BS 8612 about?
By setting out performance requirements and test methods for dry fix products and materials, BS 8612 is designed to provide specifications that can inform purchasing decisions, be installed more easily, and achieve their expected performance in use.

Better communication of fixing and ventilation requirements, and how to achieve them, should be the result. Specific examples of BS 8612's measures include providing installation instructions, and changing the fixing of dry verges into the face of battens rather than the end grain.

Contractors who have always worked with established manufacturers may see little change in their day to day work. Quality products are unlikely to need to be changed, though new product options may come available. A system-based approach, sourcing everything from one manufacturer, is likely to become increasingly prevalent, especially if specifiers take greater comfort from it.
Site inspection and approval
Enforcement of the updated BS 5534 (and, by extension, BS 8612) will be through Local Authority Building Control (LABC), the NHBC, or other inspecting bodies as normal.

Updated NHBC technical standards are traditionally released at the start of each calendar year. The end of the transitional period for the new British Standards is July 2018, giving plenty of time for industry professionals to get used to the requirements prior to their likely inclusion in the NHBC technical standards in 2019.
BS 8612 compliant?
Methods for testing dry fix products are set out in BS 8612, but it is not simply a case of something passing or failing. The standard also gives guidance on how to interpret test data to check that a product's performance is suitable for an individual project or site.

Product substitutions are a common issue in construction. Sometimes there is justification for them; other times they are made for the wrong reasons. If the specification documents for a project include 'BS 8612 compliant' products, then proposing a substitution for another apparently compliant product is unlikely to be so straightforward.

Of course, any concern that a specified product is unsuitable for the project should be raised. While it is to be hoped that the introduction of a revised BS 5534 - and BS 8612 by extension - can help to eliminate poor quality dry fix products from the market, construction industry professionals working together to adapt to the new requirements and achieve a shared goal of quality will also be required.

Working with an experienced roof tile manufacturer who can explain how and why their products meet the new criteria, and assist with questions about wind uplift or installation, is an important part of that. Marley offer a range of roofing systems, products and accessories backed by a full 15-year system guarantee. To find out more, contact our technical team on 01283 722588, or search your local Marley specialist who'll happily talk you through your next project in detail.