A homeowner's guide to cracked roof tile repair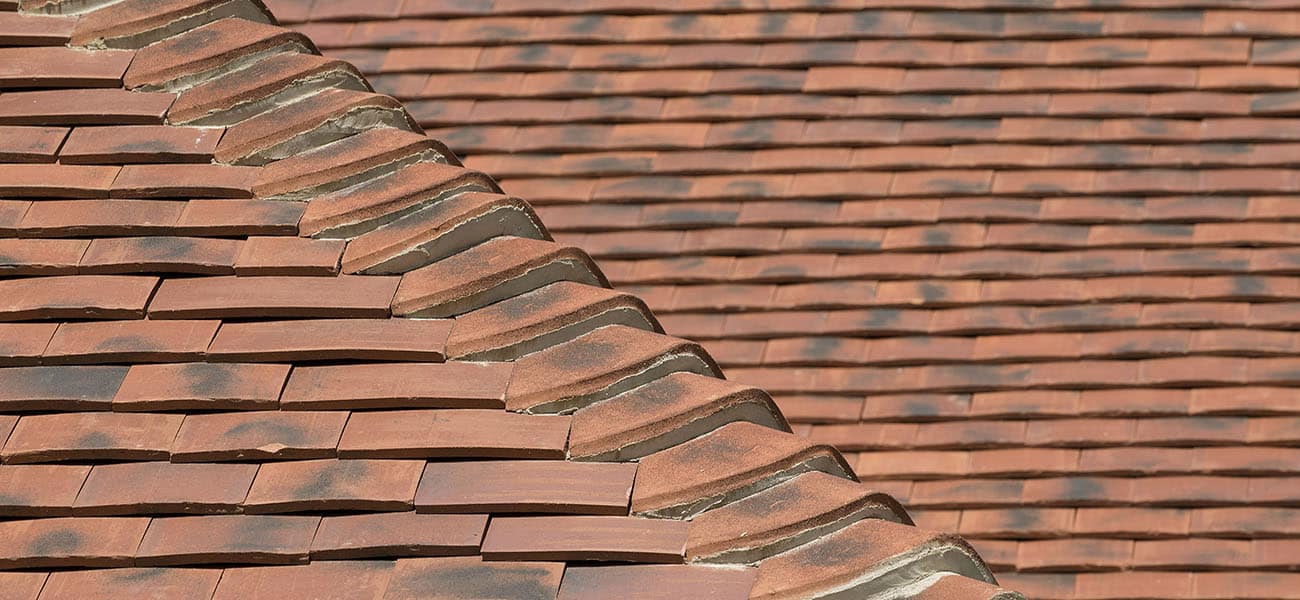 A cracked roof tile may sound like a small concern but, if not repaired quickly, it can lead to major problems. Even minor damage to a roof tile can allow rainwater and wind to penetrate the roof structure, causing more damage, as well as leaks. So, how do you replace or repair a cracked roof tile, and what caused the problem to begin with?
What causes a broken roof tile?
As long as they're installed correctly and properly maintained, clay and concrete roof tiles typically have very long lifespans. However, problems can occur occasionally, and understanding the causes of a broken roof tile can help you prevent additional damage in the future.

Some of the most common reasons for requiring cracked roof tile repair include:
Falling objects – During storms, tree branches or other debris may impact the roof, causing damage. We have also heard of unusually large hailstones cracking roof tiles.
Foot traffic – While clay and concrete roof tiles are generally considered robust, most are not designed to be walked on once installed, and any applied weight can cause cracks or breaks.
Improper installation – Roofs should be designed and installed to withstand everything from wind, rain and icy spells to extreme heat. However, if the roof is not constructed and installed correctly, it could leave the roof tiles vulnerable to damage during extreme weather conditions. Also, if the installers weren't careful, they could damage the roof structure or roof tiles during construction.
Time – Despite the extremely long lifespan of roof tiles, they do eventually begin to show signs of wear and tear. In older roofs, the underlying structure might also start to deteriorate. If you discover cracked roof tiles in an older roof, it may be a sign that more substantial repairs are required.
Whatever caused the damage, the solution is the same: the damaged tile needs to be removed and replaced with a sound one. So, how do you replace a cracked roof tile?
Can I repair a roof tile without removing it?
It can be tempting to find alternative options for replacing a concrete or clay roof tile, such as using adhesives or sealants to fill in the crack or put the tile back together. In fact, roof tile repair kits are easy to find in home improvement shops and online.

However, these kits are meant for fixing superficial scratches or nicks in a tile; they are not suitable for repairing a cracked roof tile. Products such as these will not provide long-term performance and could lead to further roof damage.
DIY roof tile repair
If you're skilled at DIY, you might be thinking about repairing a cracked roof tile yourself. This will require removing the broken tile and replacing it with a new one. While this may sound simple, the truth is that the project can be complicated and dangerous.

For one thing, cracked roof tile repair requires working at height, which can be very risky if not undertaken by someone who is experienced and qualified. There's also the chance that, in the process of repairing one broken roof tile, you may accidentally damage several more – by stepping on them, while prying out the old one or through the improper installation of the new one.

To avoid damaging other roof tiles, adequate precautions should be taken, including the use of crawling boards, roof ladders or access boards. You should also be aware of the recommendations for safe working at height and take steps to ensure your personal safety. With everything that can go wrong, we highly recommend that you call in a professional roofer to replace a cracked roof tile.

If you choose to proceed with the repair yourself, the process will vary depending on the type of roof tile you have. Plain and interlocking tiles should be replaced using different methods. There's also the question of how they are fixed. That is, whether they are nailed, clipped or nailed and clipped. Here, we provide a brief description of each type of replacement; more detailed information can be found by downloading our Roofing Sitework Guide.
Nailed tiles – Lift the neighbouring tile to expose the nails and remove them. Insert the replacement tile and reattach it to the adjacent fixed tiles using a suitable poxy resin adhesive.
Clipped tiles – Prise the clip off the interlock and extract the broken tile. Then, fit the new clip and nail as normal, avoiding the previous nail hole. Hold up the clip, lids the replacement tile into position and release the clip onto the tile sidelock.
Clipped and nailed tiles: Establish the position of the nail holes of the course directly below the replacement tile and mark out the corresponding hole positions on the top surface near the tail of the tile. Fit the replacement tile, clipping it into position. Then, drill a hole through the top of the replacement tile directly above the nail hole of the tile below. Secure both courses with a stainless steel screw with a cap and washer.
Professional roof tile repair
In most cases, the best way to repair a cracked roof tile is to bring in a professional roofer. An experienced contractor will be able to fix the damage easily, without risking additional damage to adjacent roof tiles. They will have the necessary tools and safety equipment, as well as the ability to recognise other potential problems with the roof and advise you on roof tile maintenance .

To locate an installer in your area, try our Find an Installer tool.
Whether you choose the DIY route for cracked roof tile repair or opt to have a professional carry out the work, Marley can help. We have a wide range of technical resources, guides, and support always available through our website, and our team of experts is also happy to answer questions and provide guidance. Visit our roof tile help and support page for more information.