Get on board with Solar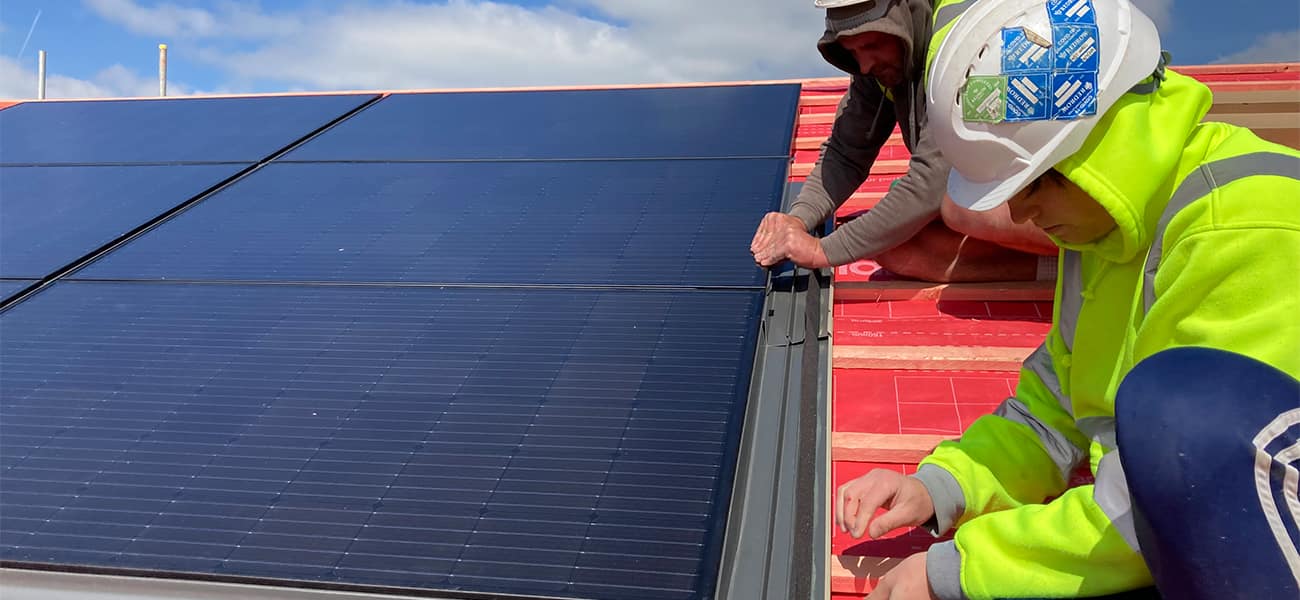 With the Future Homes Standard outlining all new homes will be expected to produce 31% lower carbon emissions from 2021, as part of changes to Part L regulations, the role of roofs as a platform for sustainable technologies is set to become increasingly important as the need for carbon emission reduction intensifies.
As such, it is predicted that a demand for
solar PV installations
will accelerate and provide new commercial opportunities for companies in this sector to offer additional services. Stuart Nicholson from Marley outlines some top tips to ensure successful solar PV roof installations.
Solar PV on roofs, combined with an efficient gas boiler, will be one of the most cost-effective ways of achieving the interim Part L carbon reduction target. As a result, the volume of solar installation is expected to increase fivefold over the next four years.
Escalating demand will be seen across both privately owned properties, as well as social housing developments. And, with the Energy Savings Trust estimating that adding solar panels to a roof space can cut an annual household electricity bill by over £250, it is also easy to see why solar solutions will be attractive to homeowners worried about mounting energy bills in the future.
Embracing solar
Many roofing businesses believe that solar installation requires additional skills and expertise, however this is not the case.
By following the straightforward installation steps and taking the time to build up confidence around a new product solution, businesses should not be hesitant about undertaking solar panel jobs and can begin to examine how they can open new ways to complement more traditional roofing installations.
For companies looking to add a solar panel installation offering alongside more conventional services, following some sound advice, taking note of practical tips, and embracing the multitude of available guides, will help solar projects run smoothly, build up expertise and ensure a quality-led solar installation.
Six ways to ensure a fault-free solar installation:
When thinking about solar panel installs that will integrate with an existing interlocking tiles roofscape, installers should set the lower gap at 130-150mm. When working on a slate roof, it is best to align the bottom edge of the solar panel with the slate line. This may require that the slates below the panels are nailed in advance of the panels being fitted.
Always start the install at the bottom left of the area and move to the right as each column is finished.
Installations must comply with local regulations on lightning protection so check this is in place.
It is important to electrically test each solar panel prior to installation. It is recommended that the panel's electrical cables are passed through the roofing membrane laps for connection inside the building or connected to adjacent panels in the batten space.
Always choose to connect panels in rows or columns based on how shaded the roof area could potentially be.
Remember, final electrical connection and sign off must be completed by an MCS certified installer.