How can roofing contractors meet the batten grading requirements of BS 5534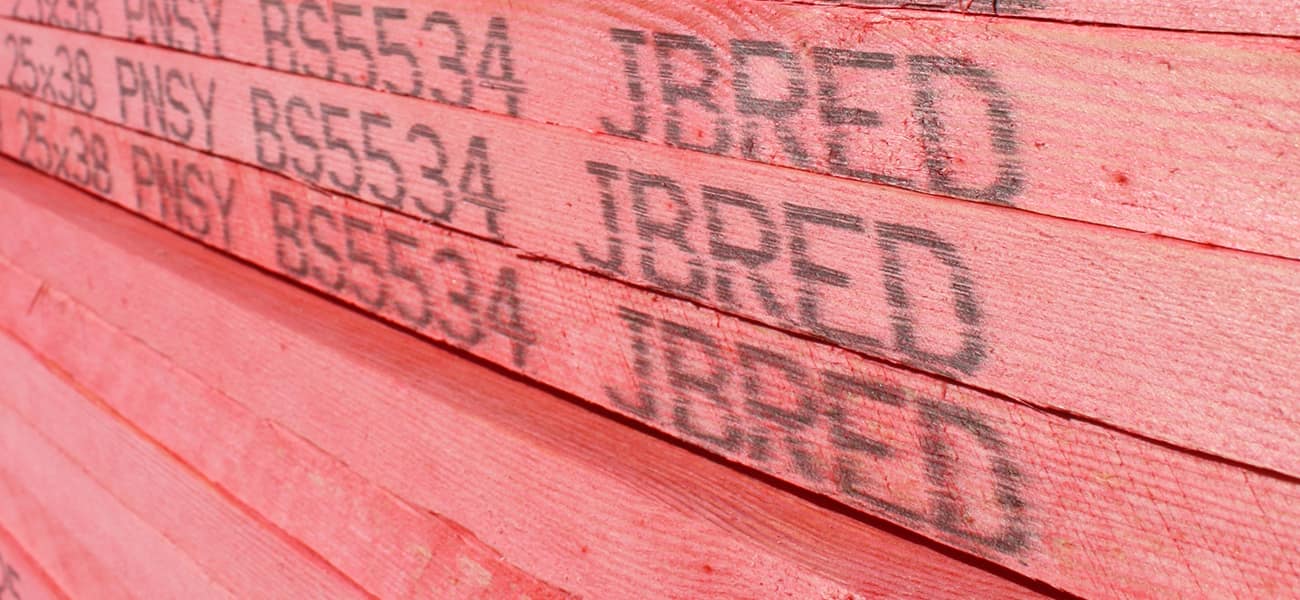 The changes to the British Standard for roofing, BS5534 slating and tiling for pitched roofs and vertical tiling – Code of practice, including Cedar Shingles, are more than a simple update; they reflect improvements to working practices and introduce some fundamental changes to product selection.

If you are a member of the NFRC you will have had or will be about to undertake the BS5534 training course. If you aren't a member you can still attend, but there is a small cost. It's essential if you carry our any slating and tiling work.

BS5534 is not just for new work but for all roofing, including domestic re-roofs. All re-roof must have building regulations or be undertaken by a member of a competent persons scheme; which, for roofing is CompetentRoofer. It is important to note there are fines for not complying. LABC require that building regulations are met and that the workmanship and materials are fit for purpose., meeting a British Standard achieves this.

The key points in the revisions to BS5534 relate to the new methods of calculating wind loadings, resulting in increased fixing specifications and address areas where there have been roof failures.

These changes have the greatest impact during specification but also on the roofing contractor to ensure that the selected products meet the details set out in the standard.
The main elements of change are:
Fixing specifications: The new method of calculating wind speed has resulted in increased specifications. For example, all single lap tiles must be either full fixed, all nailed, nailed and clipped in some areas or fully nailed and clipped. There are changes to slates and plain tiles too.
Underlays: new testing and issues concerning both drape and possible ballooning.
Battens: must meet the requirements in the standard; batten must now be graded and marked correctly to meet BS5534.
Mortar: Mortar is now deemed to have no tensile strength so that areas such as hips and ridges must be mechanically fixed.


There are no changes to the grading rules for roof battens. However, the biggest change to note in this section is that only a roofing batten that has been graded to BS5534, and is marked correctly, can be referred to as a roofing batten.

The reason behind this is quite simple. The requirement that BS5534 graded battens must be marked (with supplier, size, species and BS5534) and that all documentation must show that the batten has been graded (also with the name of supplier, origin, size and preservative) at the point of delivery makes on site grading practically impossible.

That is not to say that 'green' batten can no longer be used as roofing batten. It just means that the grading process would have to take place off-site and all batten be correctly marked before arriving on-site to be used as a fully graded BS5534 roofing batten.

So although grading before delivery to site can be done, the time and skills required to carry this out off site at the yard or contractor makes the cost difference insignificant, when compared to the time invested in visual grading, (approximately £16 per house).
What type of batten is right for roofing or general construction use?
There are many other uses for roof battens that are not connected with roofing and it is important that the end use is identified so the correct product is sold.
The main batten types are:
BS5534 factory graded: These meet all aspects of BS5534 and have been pre-graded and marked in accordance with BS5534. It is ideal to ensure these are manufactured with UKAS accredited third party quality assurance and process controls to ensure both procedures and the product is compliant. ONLY THESE BATTENS CAN BE USED FOR ROOFING.
Green treated or imported batten is non-British Standard. This batten has many uses including dry lining, garden trellis and various other construction uses. They should NOT be used on any roofing application. Traditionally manufactured from Side Boards. These are battens that were previously used for roofing. Economy or low grade battens are manufactured from centre cut material/ small logs or from home grown material.