How to cut anti slip timber decking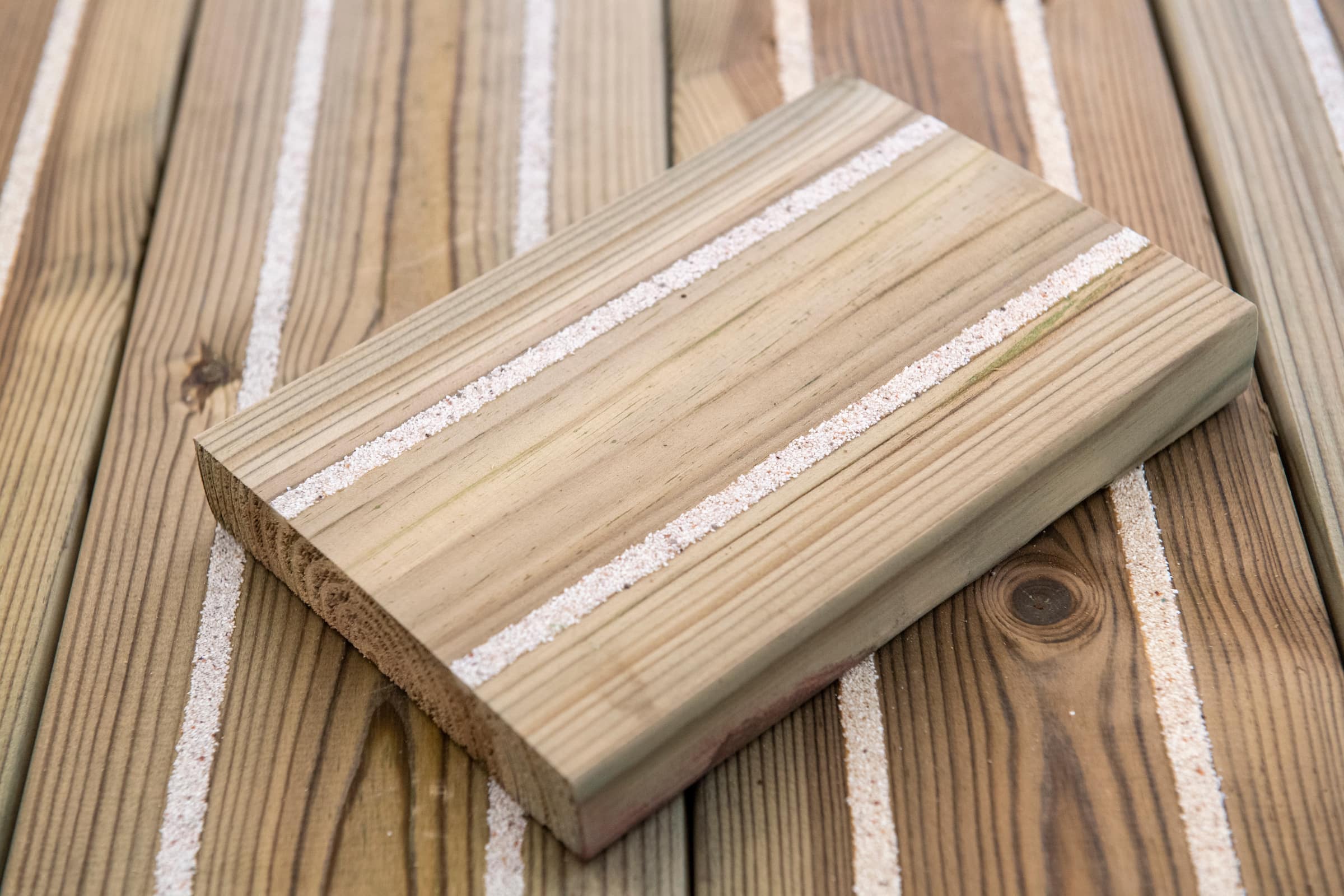 If possible, it is the optimum choice to buy either Antislip Plus® or CitiDeck® precision end trimmed. This ensures the treatment envelope is intact and the board ends are perfectly square.
Standard falling lengths are cut at the saw mill in Scandinavia and are subject to a tolerance of +50/-0mm; PET boards are +/-1mm.
The resin insert in both Antislip Plus® and CitiDeck® timber decking is hard and difficult to cut, however, the procedure for cross cutting deck boards that contain inserts follows:
At the required point mark a square line across the board using an angle grinder 125mm max, with either a 3 or 5mm thick cutting disc (stone or steel both work equally the same) plunge the spinning disc down the marked line and remove the aggregate/resin insert. Once the insert has been removed then a hand or mechanical timber saw can cut the timber without cutting through any of the insert. The cut ends should then be coated with cut end seal.
Marley timber decking range can be used for the following applications:
Retail Parks and Business Premises
Theme Parks, National Parks and Zoos
Walkways and Footpaths
Universities and Colleges
To find out more about Marley Decking solutions, contact your local specialist here.