How will my timber deck age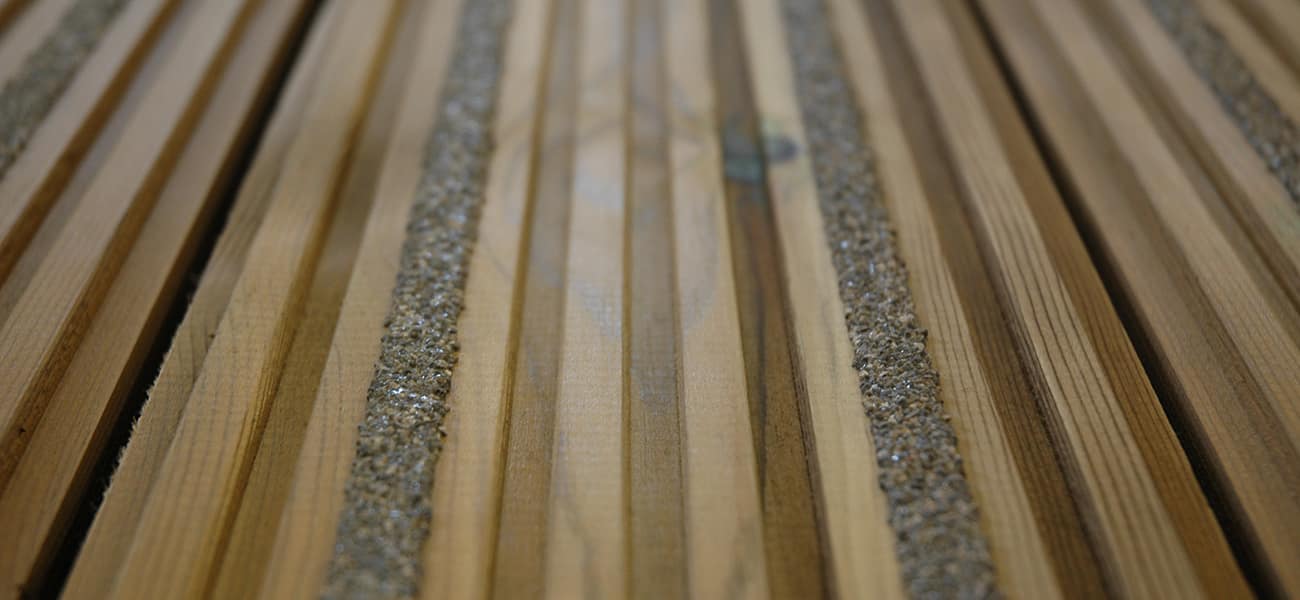 Timber decking is a natural and sustainable landscaping solution; suitable for the smallest of balconies to large urban spaces. When planning the external landscape great care is taken in the selection of materials and how they will look as well as perform.

Brand new timber decking will age beautifully, pale green, almost clear that overtime fades to a warm honey colour, eventually turning silver grey.
Post installation the deck boards will begin to season and mature. This is a progressive process and takes up to 5 years depending on the extent to which the boards are exposed to the elements. The timber will begin to fade initially to a more neutral/honey colour and then progressively to an attractive silvery grey. Minor surface checks may begin to appear, predominantly along the central portion of the boards (between the anti slip inserts), these are a natural characteristic of the timber as the moisture content of the timber fluctuates in line with the ambient conditions.

Typically the moisture content will be as low as 7 or 8% in the summer months and as high as 20%+ in winter. As a result surface checks are more prevalent in the summer months and may almost disappear in winter. The surface checks are the natural way that the timber accommodates the small dimensional changes caused by temperature and moisture, they do not affect in any way the structural integrity of the timber or the service life of the boards and in fact reiterate that this is a natural product.

Typically 60% of the maturing process occurs in the first 12 months, reaching 90% after approximately two years.