Specifying non slip decking for hospitality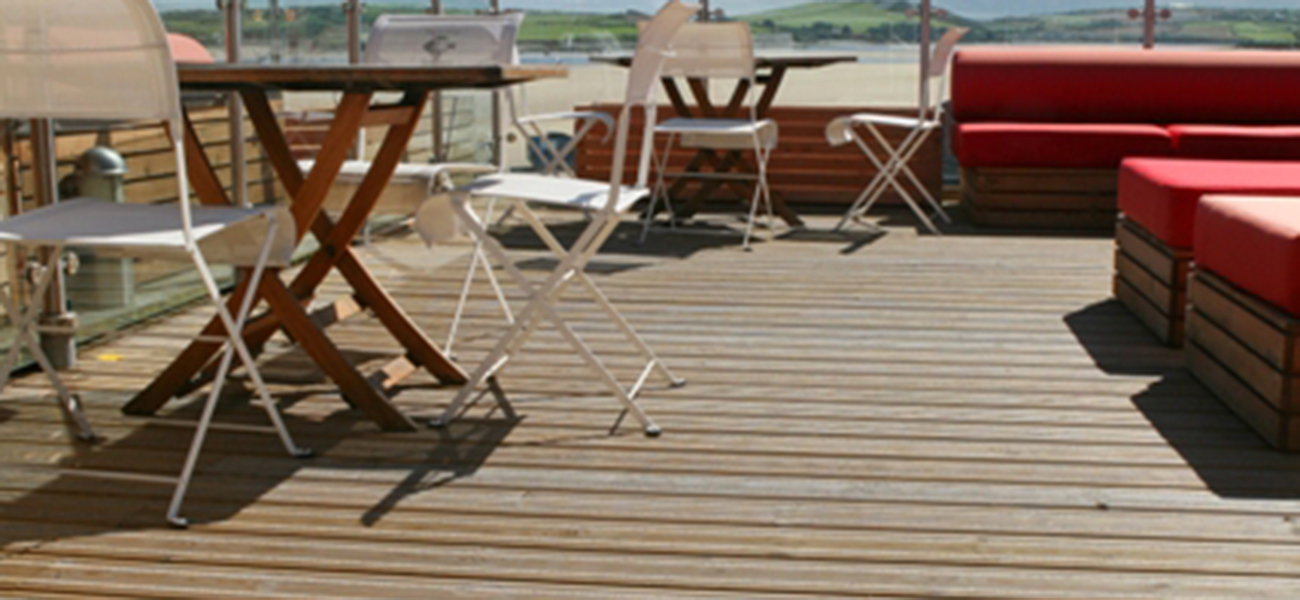 With the trend of people choosing to dine outside, establishments in the hospitality sector need to ensure there is a safe, inclusive outdoor space for their customers to enjoy.

When specifying decking for outdoor areas consideration must be given to aesthetics, maintenance and safety. By choosing the right products which are inclusive and safe ensures areas are accessible and usable by customers all year round so as not to miss out on increased capacity and revenue opportunities even during the winter months.

The right choice of deck board can have a big impact on the day-to-day use of outdoor space and ease of maintenance; therefore choosing between smooth or grooved decking can make a big difference.

A smooth profile offers a different feel and appearance to the deck when compared to the traditional look of a castellated board and offers many benefits. The smooth, flatter profile offers a comfortable surface for all users of the decking including pedestrians and wheelchair users etc. The profile also provides an easier surface to keep clean as there is no accumulation of dirt and debris.

Initially developed to meet the inclusivity requirements of the London 2012 Olympics, Marley's CitiDeck is often specified for this type of project such as the Hilton Hotel Garden Inn in Glasgow and at Nandos in Aberdeen.

CitiDeck has been independently tested by the Health & Safety Laboratory using a Stanley Pendulum test in accordance with BS7976 and exceeds the minimum Pendulum Test Value (PTV) required for low slip.

By choosing the right product you can achieve a stylish, safe, low risk and cost effective outdoor space that will increase your capacity and revenue opportunity all year round.