Specifying decking for slip resistance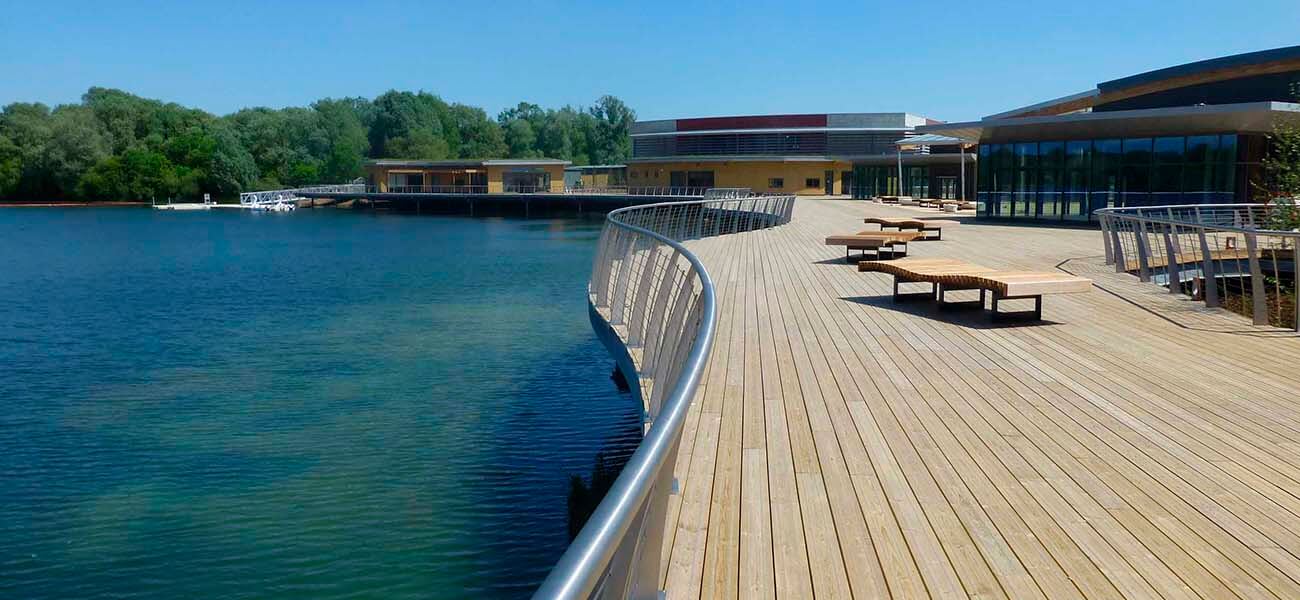 There is a fine balance between achieving the right level of slip resistance on a deck, and making it too 'grippy', and the considerations for
specifying the correct decking type
will depend upon the project in question.
Traditional decking boards with a high level of grip can make the change in surface difficult for some pedestrians, especially at the boundary with a different surface where there's transition in grip level.
Slip resistance in commercial decking is best achieved through
the use of antislip strips
. A board can feature two or three strips depending on the level of resistance required, three being suited to high risk areas. Using a board with a slightly less abrasive insert provides a more comfortable surface whilst still exceeding the HSE's minimum requirement for a safe, non-slip surface.
As a further aid to accessibility and inclusivity, specifying anti-slip inserts in bright or contrasting colours helps to highlight changes in level or direction.
Decking is tested to confirm its slip resistance. The Health and Safety Executive's (HSE) preferred method is the pendulum test - described in BS 7976, parts 1 to 3 - which replicates the action of somebody's heel striking the surface and measures the dynamic coefficient of friction.
Testing generates a pendulum test value (PTV), also known as a slip resistance value (SRV), which falls into one of three categories. For pedestrians walking in a straight line on a level surface, a PTV of 24 or lower equates to a high slip potential. 25 to 35 is a moderate slip potential, while 36 or more means low potential.
Wet and dry tests are carried out, and lower figures are unsurprisingly achieved in wet conditions. Any decking should fall into the bracket of low slip potential.
For more information on the types and uses of Marley decking visit our
decking section
or contact our
expert team
who will be happy to discuss your next projects needs in detail.