Using non-slip timber decking for holiday homes - what to look for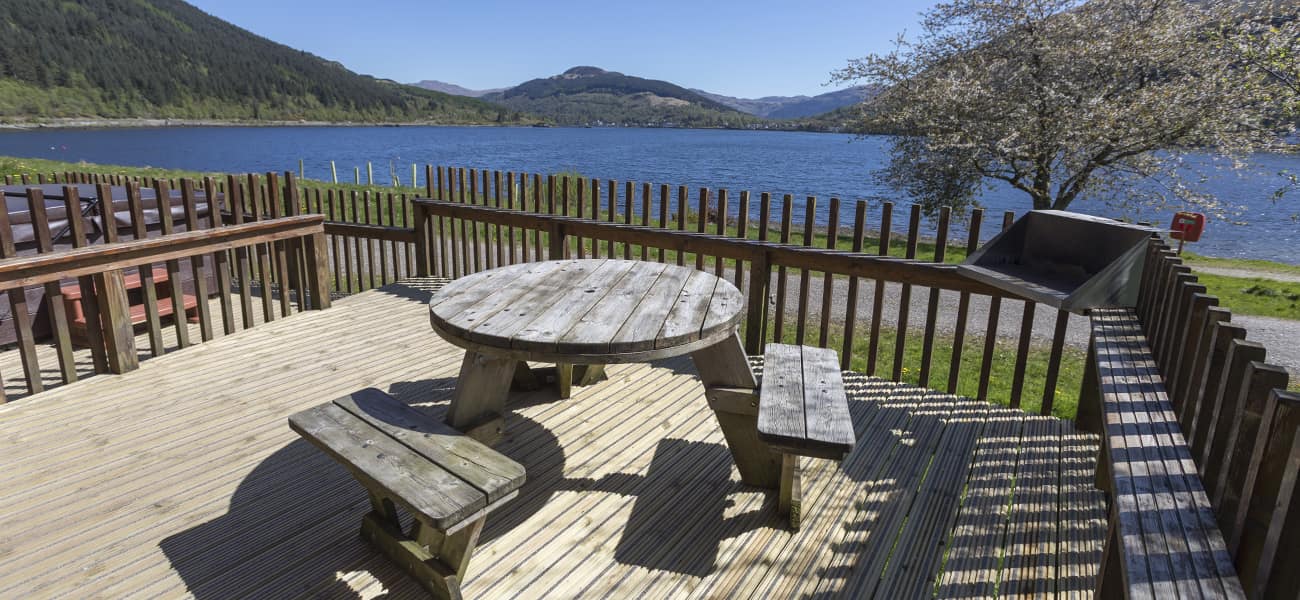 Using timber decking to take the living space outside is very popular and creates the perfect area for relaxing, spending time with family and entertaining guests.

There are many features to look out for when choosing a quality timber decking product to ensure the outdoor space is safe, enjoyable and will last for years to come.
1. Safety
The Health & Safety Executive (HSE) reports that slips and trips are the most common cause of injury. On average, they cause over a third of all major injuries and over 40% of all reported injuries to members of the public. Statistics suggest that most of these accidents are slips, most of which happen when floor surfaces are contaminated (water, grease, etc).

To assess the slip resistance of a surface the HSE's preferred method is the pendulum test as described in BS7976. Testing is carried out in both wet and dry conditions.

This testing method generates a Pendulum Test Value (PTV) and the results fall in to the following categories: -
| | |
| --- | --- |
| PTV | Risk |
| 0-24 | High slip potential |
| 25-35 | Moderate slip potential |
| 36+ | Low slip potential |
Marley's range of antislip decking has been independently tested by the Health & Safety Laboratory in Buxton and comfortably exceeds the minimum required for low slip potential, offering high resistance to slip. The average PTV scores achieved are between 61 and 81 depending if the surface is wet or dry.


2. Appearance and Maintenance
Grooved or castellated boards offer a traditional look to the timber deck which is appealing. A smooth profile offers an alternative feel and appearance to the deck and is becoming a very popular choice with customers.

Decking is low maintenance. Like with most surfaces, regular sweeping to remove dirt and debris is recommended, a smooth profile naturally traps less dirt and debris so does make this regime much easier. Once a year cleaning the deck using a purpose made deck cleaning product is advisable.

Using rubber feet on furniture and ensuring planters are raised to allow air flow will ensure the decking wears well and keep looking fabulous for years


3. Selecting quality timber decking
Timber is one of the most sustainable, environmentally friendly decking products available. It is natural and weathers over time to blend in well with its surroundings.

Choosing timber decking that carries the third party accreditation FSC (Forest Stewardship Council) or PEFC (Programme for the Endorsement of Forest Certification) is important to ensure that the timber has been responsibly and sustainably sourced.

The service life of softwood timber decking can be dictated by the timber treatment which should be carried out in accordance with BS8417. With modern day treatments softwood decking can achieve a 30 year service life.

Copper based proprietary treatment products are typically used, common ones being MicroPro and Naturewood manufactured by Koppers Performance Chemicals. MicroPro in particular offers many distinctive environmental benefits when compared to other preservative treatments and carries the GreenGuard accreditation which means it is safe to touch and there are no harmful emissions. This treatment does not need to be reapplied during its lifetime.

Softwood decking can be graded to either C16 or C24 which ensures the boards are strong and fit for purpose.

All of Marley's decking is sustainably sourced with either PEFC or FSC accreditation. All deck boards are graded to C16 as standard and treated with MicroPro to achieve a 30 year service life.

In addition, all our antislip decking carries the DeckMark Plus accreditation received from the Timber Decking and Cladding Association (TDCA). This demonstrates compliance with good manufacturing processes and exceeding recognised standards.

For more information on Marley Decking products visit our decking page, or contact your local Marley decking specialist to discuss your next project in greater detail.