Correct batten size selection by roof covering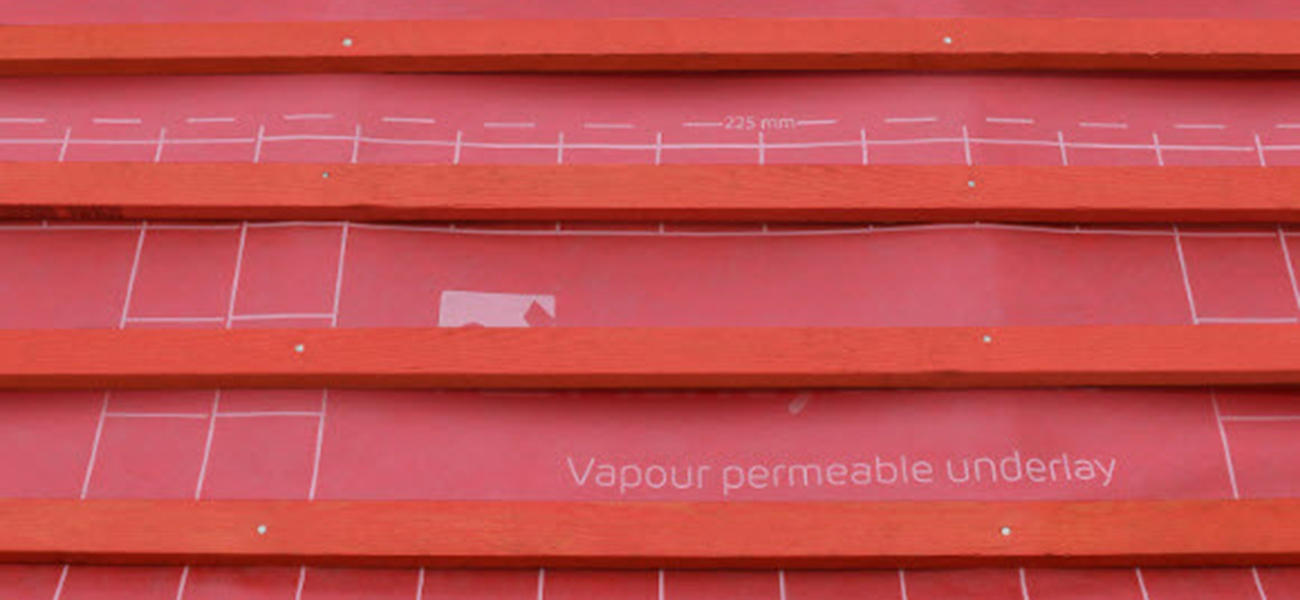 A complete guide to timber batten sizes
There's a lot to think about when specifying roof battens – from grading and preservative treatments to sustainability. And one of the most important considerations is timber batten size.
Although battens are hidden from view once the roof is complete, they serve a crucial role in the overall roof structure. Getting the timber batten size right, particularly the width and depth, will ensure a suitable anchor to hold the tiles, slates or shingles in place, even in strong winds. They also play a part in the durability, rigidity and weather tightness of the roof.

What do the standards say about roof batten sizes?
BS 5534 is the code of practice for slating and tiling, including shingles. It applies to all new-build pitched roofs and vertical cladding, as well as any roofs undergoing refurbishment.
The most recent updates to BS 5534 came in 2014 and 2018. They focussed on the importance and quality of dry-fix roofing products, ensuring roofing tiles were adequately secured. While compliance with the standard is not required, its inclusion in a specification can be held up in court, and third-party warranty providers typically require compliance.

The standard also describes criteria for grading battens, and Table 3 sets out minimum requirements for timber batten sizes and tolerances.

BS 5534 also states that graded battens should be clearly marked with vital information, including the supplier, timber batten size, wood species, the standard and third-party certification details. This helps to ensure that the right products are used for each project. The image below shows an example of how a roofing batten should be marked.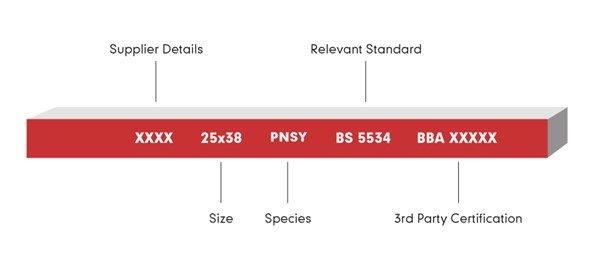 Determining timber batten sizes based on roof covering and span
Choosing the right size timber batten will depend on several factors, including span, type of roof covering and whether the tiles are laid with a single or double lap.
Clay and concrete tiles can be installed double or single lap, and this will play a part in determining the timber batten size. For double-lap clay and concrete tiles, the correct timber batten size is 38x25mm. Single lap installations should use 38x25mm batten for 450mm joist spans and 50x25mm batten for 600mm joist spans.

Slates should always be installed double lap. Concrete slates require 38x25mm batten for 450mm joist spans and 50x25mm batten for 600mm joist spans.

Timber shingles and shakes will need a timber batten size of 38x25mm for spans up to 450mm, and 50x25mm for 600mm spans.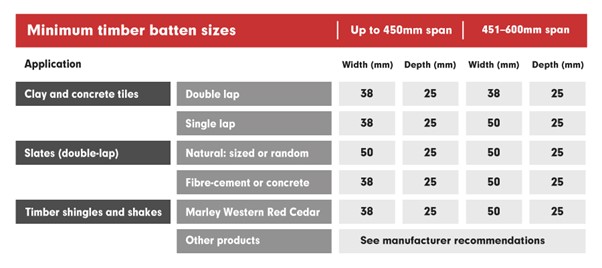 For spans greater than 600mm, or other loading conditions, BS 5534 Annex F recommends designs include structural calculations for strength and stiffness.

What timber batten sizes are typically supplied?
Timber battens compliant with BS 5534 typically come in two basic dimensions: 25x38mm and 25x50mm, with the ±3mm tolerance. These measurements should be taken with a reference moisture level of 20%.
Marley's BS 5534-compliant JB Red timber battens are machine-graded and approved by the BBA. They are supplied in 25x38mm and 25x50mm sizes and can be provided in lengths of at least 3m, although lengths of 3.6m or more are typically supplied. When installed, they should be at least 1.2m long and span at least three rafters.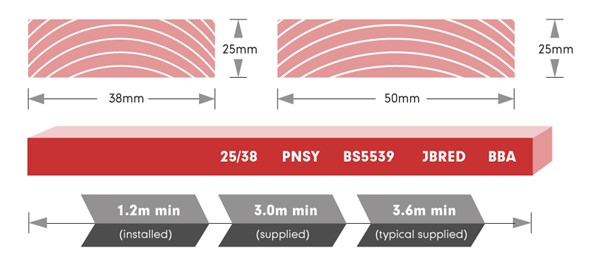 Our Green battens, which are not approved to BS 5534 but suitable for a wide range of other uses, are available in four sizes: 19x38mm, 19x50mm, 25x38mm and 25x50mm. They are supplied in lengths of 3.6–5.4m.

Using timber roof battens as footholds
While the primary purpose of roof battens is to hold tiles in place, many contractors also like to use the timbers as footholds when working on the roof. Unfortunately, there have been incidents of people falling through roofs because they were standing on sub-standard roof battens. Whether this should be permitted or not will depend partly on the timber batten size.
To address this issue, the NFRC, in conjunction with the Health and Safety Executive, has issued guidance sheet HSG33. It states that graded roofing battens can be used as a foothold, as long as they are fixed to rafters set at 600mm spacing. They should also be a minimum of 50x25mm and meet all the requirements of both BS 5534 and NFRC Technical Bulletin 33.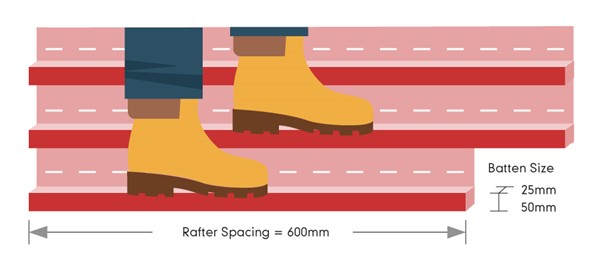 What else do I need to know about choosing roof battens?
To find out more about the many other considerations when specifying timber battens, please read our guide to specifying roof battens.
The Marley range of timber roof battens
As experts in roofing products, Marley offers everything you need to successfully build a roof – from underlays and timber battens to roof tiles and accessories – and our products are fully backed by our knowledgeable technical support team and a 15-year warranty.
More information about timber battens sizes, as well as batten grading, product information and BS 5534 can be found on our downloadable Roofing Battens Guide. If you need help determining roof batten size or would like to discuss any other aspect of your next roofing project, please get in touch.