Do your battens make the grade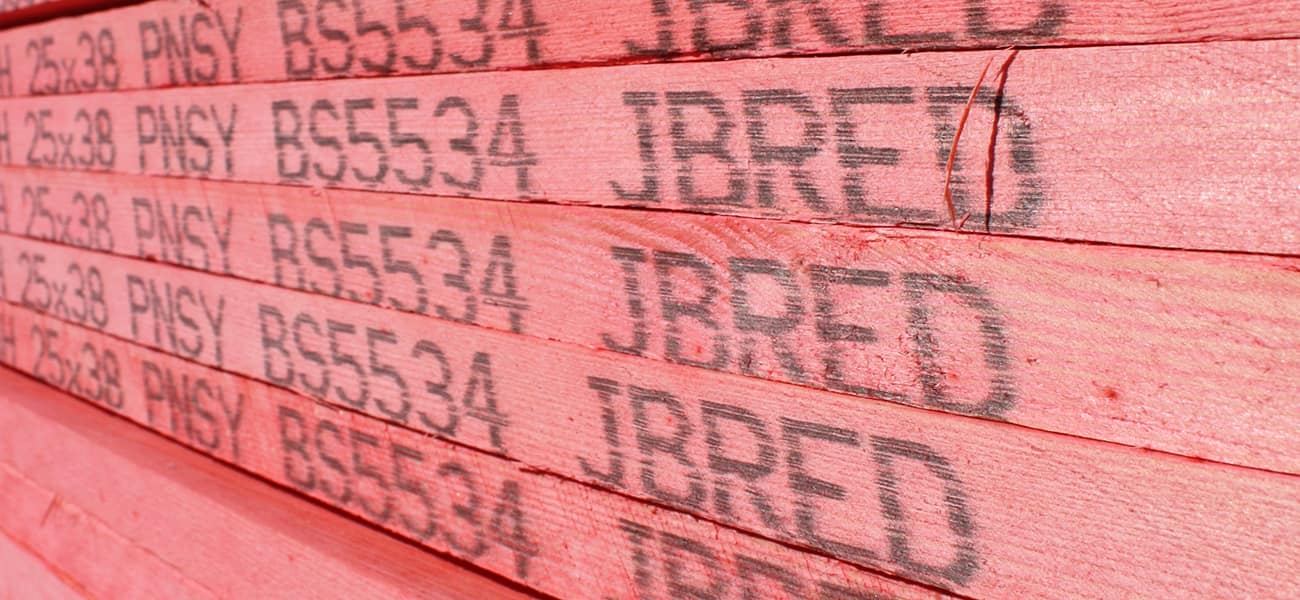 There have been cases where building inspectors have been to sites where roofing contractors are not using roof battens graded to BS 5534. There is therefore growing concern that roofers, who often end up sourcing battens due to a lack of detailed specification, could be incorrectly thinking battens are fully graded. This raises serious health and safety, as well as quality concerns for contractors, specifiers and end clients.
The Health and Safety Executive recognises that pre-graded 25 x 50 battens that meet BS 5534 can be used as a foothold. Ungraded battens can be weak and vulnerable to breakage, potentially leading to serious accidents. The roofing company or specifier also runs the risk of invalidating warranties, like NHBC, or not complying with required standards from local authorities.
To avoid some of the risks associated with roofing battens, there are several factors to take into consideration:
1. BS 5534 Compliance marking - To be used on a roof, each batten should be indelibly marked with the supplier, origin, graded BS 5534, size and type of preservative (if applicable).
2.Grading processes - Check how the timber is graded. BS 5534 states that both visual and machine grading should take place in a factory controlled environment and preferably with a recognised third party assessment, ideally encompassing both the process and the product.
Our JB Red timber roofing battens are put through a state-of-the-art laser grading machine called Goldeneye. The machine uses camera and laser technology to scan the battens in intricate detail, by the millimetre, to deliver a high level of accuracy, consistency and ultimately quality assurance.
3.Timber sourcing - The stamp on the batten says where the timber has been sourced from and this is a very good indicator of quality. The wood for JB Red battens is sourced from northern Sweden, JB Red is manufactured with wood from the sideboard of a tree, which is one of the strongest parts.
4.Stability of the colour - The distinctive red colour in our timber battens is a pigment added to the preservative timber treatment which is vacuum impregnated deeply into the timber. This impregnation means the dye becomes part of the wood and doesn't run when handled or exposed to rain. If in doubt, ask for treatment certification from the manufacturer.
While fully factory graded battens do initially seem more expensive, they produce up to 40% less waste than ungraded battens, so in the end they are more cost effective. If in doubt, the best way to comply with regulations and manage health and safety risk, is to buy factory graded roofing battens that meet BS 5534 and have been produced by an established supplier with a recognised third party certification of conformity.
Where can I get more information?
If you have questions about any of our products, please download a brochure or contact us.