Non-slip timber decking options for high-risk areas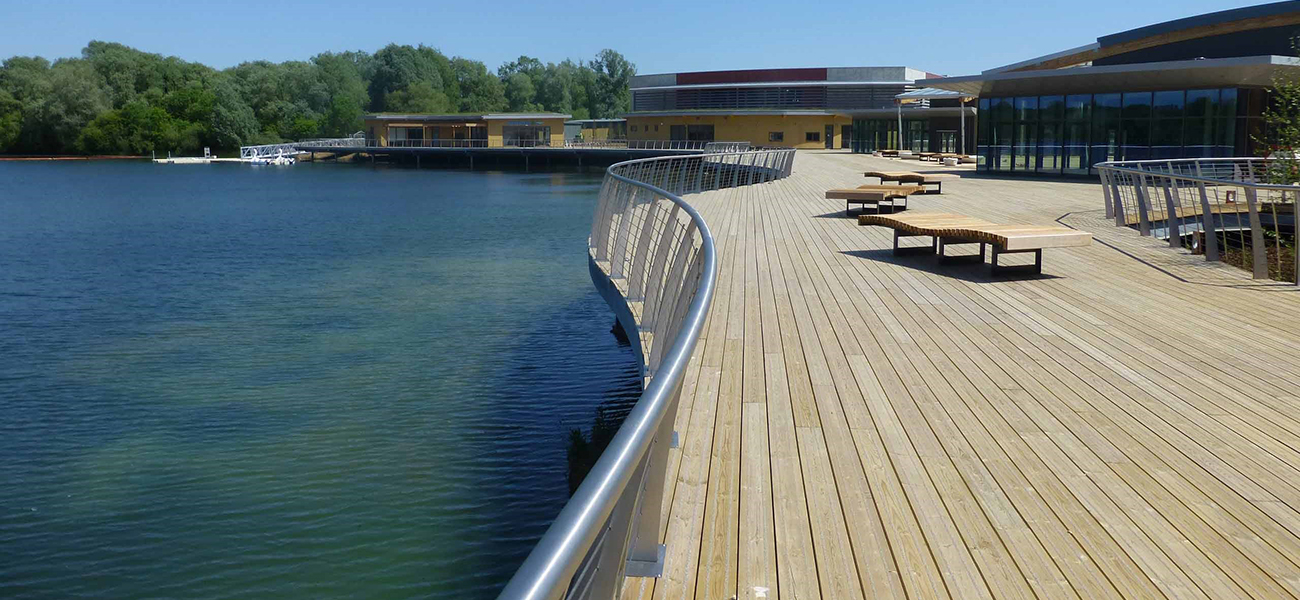 Considering safety
Safety is an important consideration when specifying timber decking, and in any public location, a high level of slip resistance is essential. Here at Marley, we offer a variety of anti-slip decking products. In high-risk areas where inclusivity and accessibility are critical, Marley CitiDeck is the ideal anti-slip decking option.

CitiDeck is designed for use in urban environments and was initially developed for use at the Olympic Park in Stratford, east London. Following its roll-out for the 2012 venue, it is now regularly specified for a variety of applications ranging from schools and hospitals to housing developments, retail and leisure facilities.
Why choose CitiDeck for high-risk areas?
This anti-slip timber decking exceeds the HSL's anti-slip testing guidelines and has been designed with inclusivity and accessibility in mind.

Each board features two non-slip inserts, while the smooth profile makes it easier to manoeuvre wheelchairs and other mobility aids - as well as prams - across the surface.

The profile design also simplifies cleaning and helps to prevent the accumulation of dirt, litter or food waste that could create additional slip hazards.
What options are available when choosing anti-slip timber decking?
Marley CitiDeck weathers from a warm honey to a silver grey, and the non-slip inserts feature a white-coloured flint. The result is an attractive and unobtrusive decking that fits in well in any high-traffic area.

Depending on the project requirements, the decking can be graded to C16 or C24 and, like all of our products, it's CE marked for your peace of mind. It can also be treated to either Use Class 3 (MicroPro) or Use Class 4 (Naturewood).

If you'd like to learn more about the range of anti slip decking options from Marley, including CitiDeck for high-risk areas, please visit our decking area or contact your local specialist who'll happily discuss your decking needs in more detail.