Why picking the right roofing membrane is essential to your next roofing project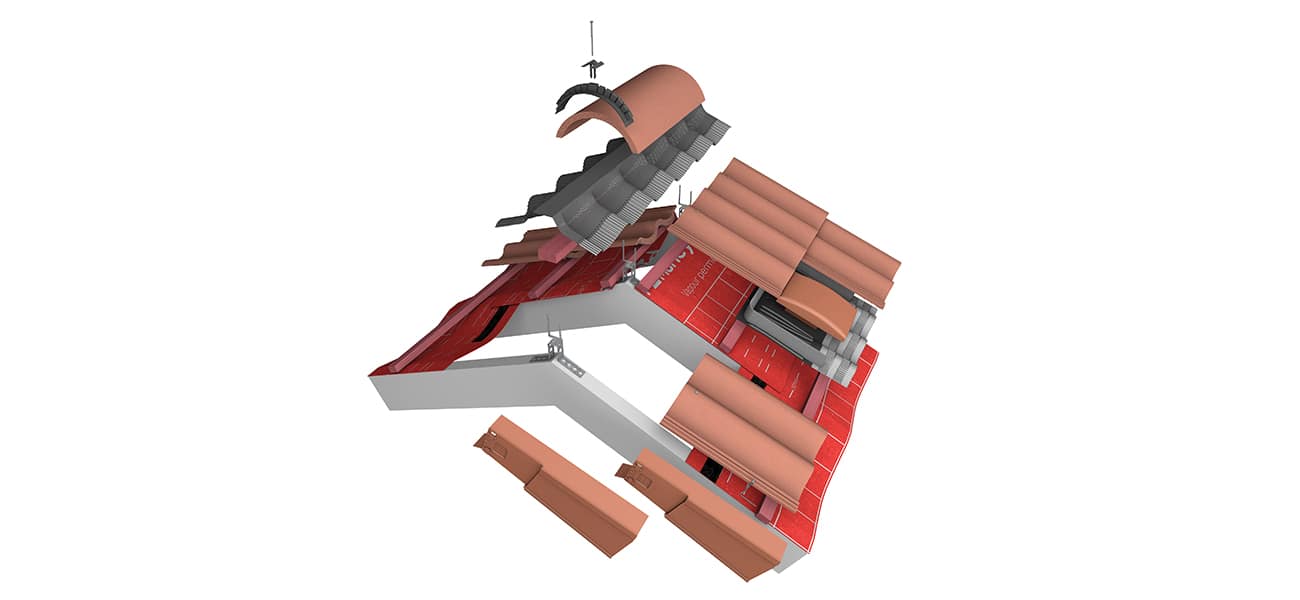 Roofing membranes are now the gold standard for new builds and re-roofing projects. In fact, these durable, water-resistant underlays offer a number of advantages over traditional roofing felts for your pitched roof.
Why do you need a breathable roofing membrane?
Breathable membranes play a crucial role in
pitched roofing
projects by helping to prevent the build-up of condensation, which can otherwise lead to multiple problems with your roof, including mould, damp, and rot. They allow moisture to migrate from within the roof envelope and safely drain moisture to the gutters , whilst ensuring that the roof space stays dry by providing a water-resistant barrier.
Breathable membranes
Breathable membranes are generally more expensive than their non-breathable counterparts. However, they offer many benefits. Not only are they lightweight, durable and easy to install, they can help reduce the amount of roof ventilation required in accordance with
BS5250
.
Vapour permeable
membranes are the most commonly specified type of underlay. They are often used (mistakenly) as a sole means of roof ventilation. But both the British Standards and NHBC stipulate that as a minimum requirement, high-level ventilation must be used with these underlay types, however it is often recommended that ventilation is provided at both eaves (low level) and ridge (high level) to ensure sufficient crossflow roof ventilation and optimum performance.
Breathable membrane needs to be wate-resistant to protect against rain, snow, and dust. When laid correctly, it will provide a secondary barrier of defence , helping to protect your home from harsh elements, preventing water ingress and the harmful build up of moisture or condensation.
It's important that your breathable membrane has adequate vapour permeability and water resistance to allow any moisture in the batten space to drain safely to the eaves gutter, whilst sufficient natural air movement in the batten space will additionally assist in removing any build up condensation.
Non-breathable membranes
Non-breathable membranes have the same function as breathable membranes - to prevent water ingress on a pitched roof to reduce the chances of damp and mould forming. This type of roofing membrane is preferred in construction projects that use traditional ventilation methods, such as proprietary low and high level
ventilation systems
and roof vents.
Sometimes non-breathable membranes are confused with vapour control layers; however this is not the case. Vapour control layers are positioned on the warm side of the insulation to keep heat from escaping whilst also preventing water vapour entering the roof structure and other cavities within the building envelope. Non-breathable membrane is installed on the cold side of the roof insulation.
What are the benefits of Marley non-breathable and Marley breathable roof underlays?
Marley vapour permeable underlay is suitable for all UK wind zones to
BS5534
standard and manufactured to provide a strong and durable UV resistant layer. Our membranes also boast a variety of well-designed features to ensure correct and consistent installation to British Standard. Whilst the Marley non-breathable underlay offers exactly the same benefits, it is also an excellent lightweight alternative high-performance membrane. Both Marley roofing underlays are BBA approved.
With both our non-breathable and breathable membranes, there is no need for the laps to coincide with tile batten courses due to integral adhesive tape to seal the laps,making the installation of our membranes easier and quicker, whilst reducing wastage - adding to the cost efficiency of your project.
How to choose roofing underlayment/membrane
Roofing underlays are one of the most important elements of a roofing specification, and choosing the right product is essential to ensuring the finished structure is weather-resistant and able to provide years of trouble-free service. The first step to selecting a roofing underlay is to understand the types available. Then you can narrow your selection by considering the installation requirements, relevant to your project design criteria, in accordance with the relevant building regulations and British Standards, as well as the unique features and benefits that certain products offer.
Performance is tested across the following key areas:
Weathertightness
— as part of a complete roof, the product will resist the passage of water and wind-blown snow and dust into the interior of the building.
Risk of condensation
— Breathable membranes provide low water vapour resistance, which allows water vapour to disperse from within the building whilst remaining waterproof.
Wind loading
— when installed under appropriately spaced battens, the product's are adequate to resist the wind loads imposed on the underlay. The product will reduce the wind uplift forces acting on the roof covering.
Strength
— the product has adequate strength to resist the loads associated with installation of the roof.
Durability — under the normal conditions found in a roof space, the product will have a service life comparable to traditional roof tile underlays.