Why specify JB Red battens?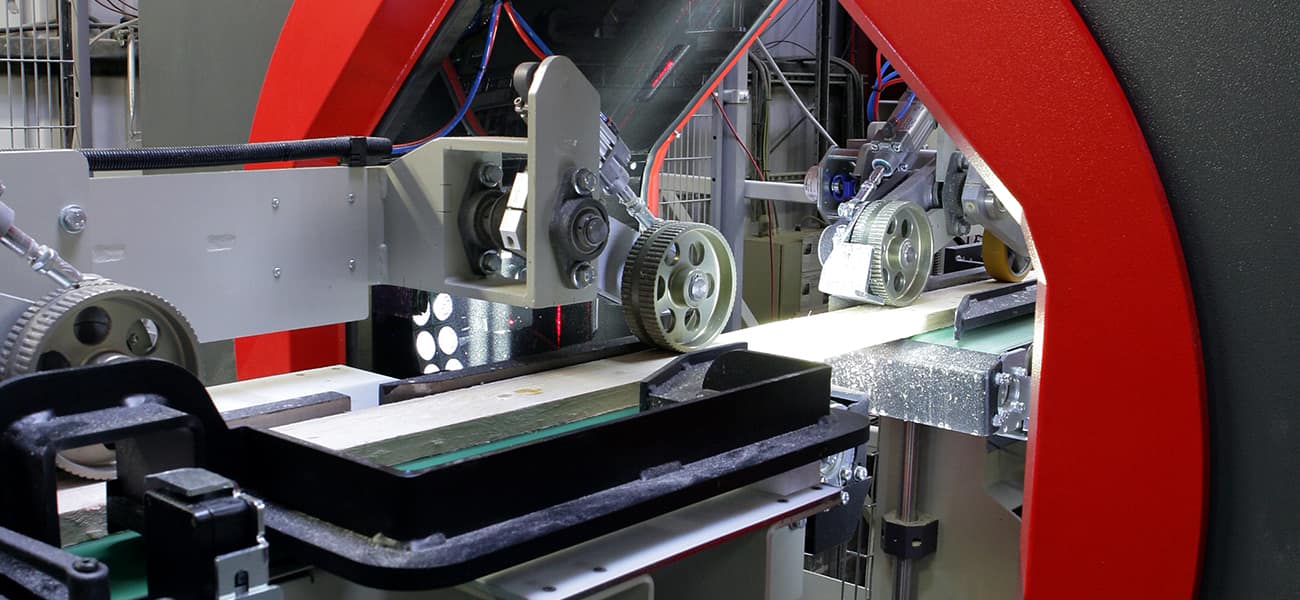 Why specify JB Red Battens?
Many companies manufacture roof battens, so what makes JB Red Battens the best choice for your roofing project, and how do we ensure a consistently high-quality product?

Pre-graded roofing battens
In 2014, BS 5534 was updated making the process of choosing and grading timber roofing battens much simpler and safer. BS 5534:2014 stated that only products that have been pre- or factory-graded to BS 5534 can be called roofing battens - before this, roofing battens were graded on site, and there was significant opportunity for human error.
Stuart Nicholson, director of roof systems at Marley explains: "BS 5534 improved quality and effectively got rid of the risky practise of grading by eye on site."

The BS 5534 standard was again updated in 2019, but that update didn't change the requirements for specifying roofing battens.

Going beyond BS 5534
While BS 5534 provides a good starting point for judging the quality of roofing battens, there are still significant differences between various brands of roofing battens. Stuart continues: "It is surprising how many differences there can be between similar-looking roofing battens. This means that, as well as BS 5534 compliance, it is increasingly important to be able to provide third-party assurance of batten quality to customers in the roofing and building trades."

What makes Marley's JB Red Battens the ideal choice?
The British Board of Agrément carries out regular audits of the JB Red manufacturing facility in Gainsborough. Inspectors assess all aspects of the quality control and manufacturing processes involved with producing the battens. Our BBA certificate gives independent endorsement that JB Red roofing battens meet its strict quality criteria and that they comply with all the requirements of BS 5534.

Stuart adds: "It is important for all of our customers to know that BBA isn't just a one-off certification. They continually audit the manufacturing process to make sure it stays consistent and meets the high quality standards that have been set. As part of the audit, the BBA checks our manufacturing line from beginning to end – from the raw material coming in, through treatment and grading, to the finished product ready to deliver. This includes looking at our testing procedures, quality checks, equipment calibration and materials traceability."

In addition to our BBA accreditation, which assures a consistently high-quality product, JB Red battens offer several other benefits, such as:
Factory-graded to BS 5534 - JB Red Battens are mechanically graded using our state-of-the-art laser-grading machine, which we call Goldeneye. It scans each batten very closely, looking for imperfections such as knots, distortion, splits, rot and insect attack.
Extensive quality-control checks - While Goldeneye provides the grading, JB Red battens are also quality checked at every stage of the manufacturing process.
High-quality raw materials - We only use slow-grown redwood or whitewood, and all of our battens are cut from kiln-dried sideboards for a stable and lightweight product.
Preservative treatment to Use Class 2 - JB Red battens are treated with MicroPro. This patented preservative has a unique red pigment and carries a 60-year guarantee against insect attack and wood-rotting fungi.
Sustainably sourced - JB Red Battens offer full chain of custody and are FSC or PEFC certified.
Rely on JB Red Battens
JB Red Battens are an industry favourite, and we're proud of the quality of our red roofing battens. However, you can't just rely on the colour since, unfortunately, look-a-like products do exist.

To make sure you're working with authentic JB Red Battens, don't assume that the red colour means you've got the right product. Instead, look at the markings. All JB Red battens are marked with:
An indelible stamp saying BS 5534
Our third-party accreditation from the BBA
Dimensions
A code for the timber species (PNSY for redwood and WPCA for whitewood)
"JBRED"
The supplier should also be able to provide you with the relevant supporting documentation.

To learn more about timber battens, please visit our JB Red Battens product page. Alternatively, you can find a stockist that supplies our authentic JB Red near you.