What is the Minimum Pitch for a Roof Tile?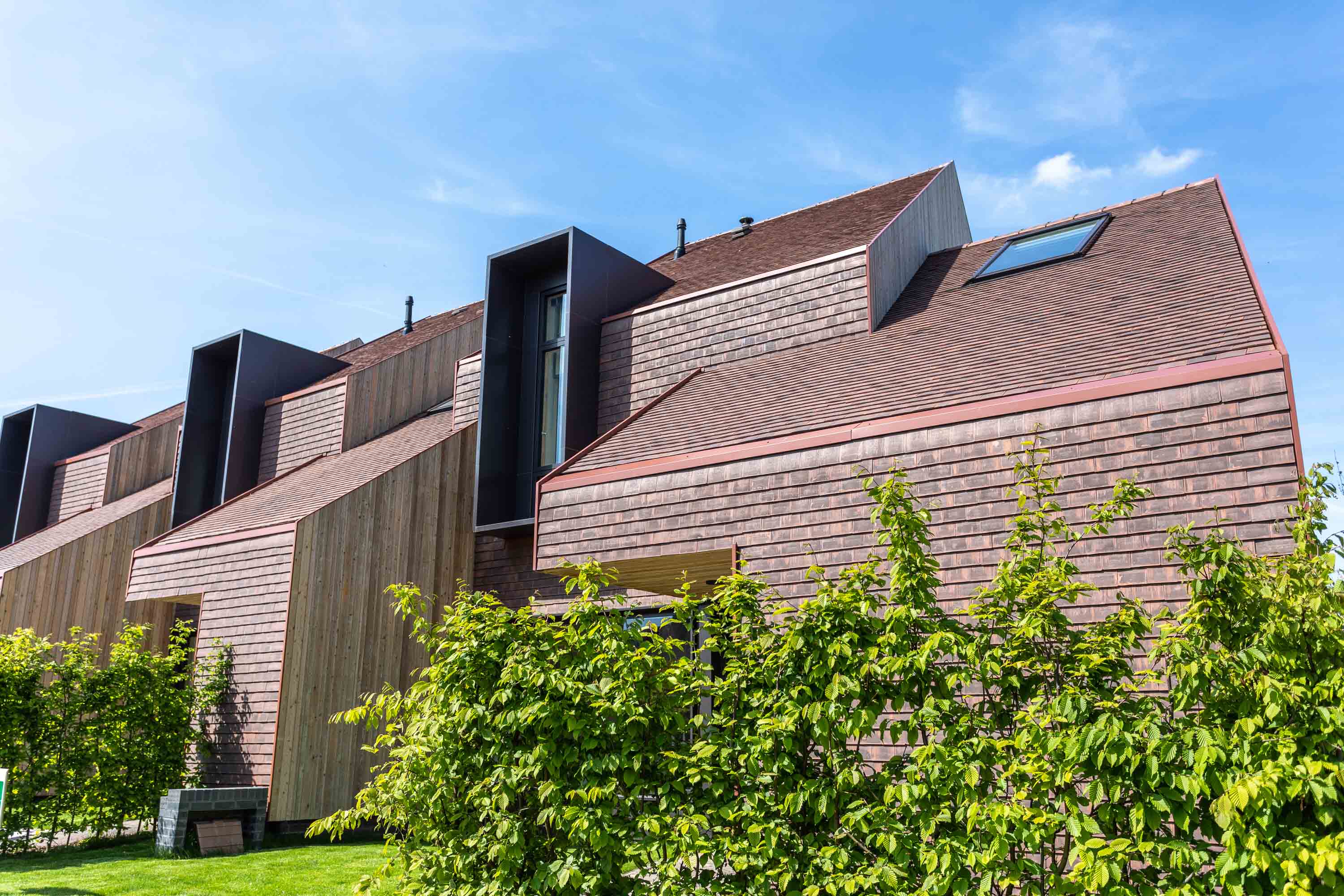 What does 'Minimum Roof Pitch' Mean?
Minimum roof pitch is the lowest angle at which a roof can be designed so the roof covering remains watertight. All tiles have a minimum roof pitch, which is established to protect the roof from weather penetration.
Why are Low Roof Pitches more Common?
As architects and specifiers continue to push design boundaries, we're often asked about the minimum pitch for a roof tile. We have seen an increase in requirements for low pitch roof solutions, which is being driven by ongoing demand for large commercial roofscapes alongside a surge in ground floor extensions due to relaxation of planning laws. For example, ground floor extensions often have a limited angle to the roof due to obstructions such as second-floor windows, so low pitch tiles are required.

To ensure design possibilities are not compromised as a result of the need to meet low pitches, manufacturers have focused on developing low pitch solutions across their product ranges, so that a variety of colours, textures, and styles are available.
What are the Minimum Pitches for Clay or Concrete Tiles?
Our Lincoln clay pantile can be used at roof pitches as low as a 12.5°.*

Our Wessex and Mendip concrete roof tiles can be used down to a minimum 15° pitch. And our brand new Mendip 12.5 can be used at an even lower pitch of 12.5°.*
And our Western Red Cedar Shingles can be used at a minimum pitch of 14°.
Our Marley SolarTile® is also suitable on low-pitch roofs and compatible with the entire range of Marley tiles including our low pitch range.

* Restrictions on rafter length may apply
Frequently asked questions
Q: What pitch should my roof be?
A: Roof pitches traditionally range from 12.5° (anything less is considered a flat roof) up to 75°. The key is ensuring the correct roofing products that are suitable for the roof pitch.