What Low-Pitch Roof Slates and Tiles Are Available?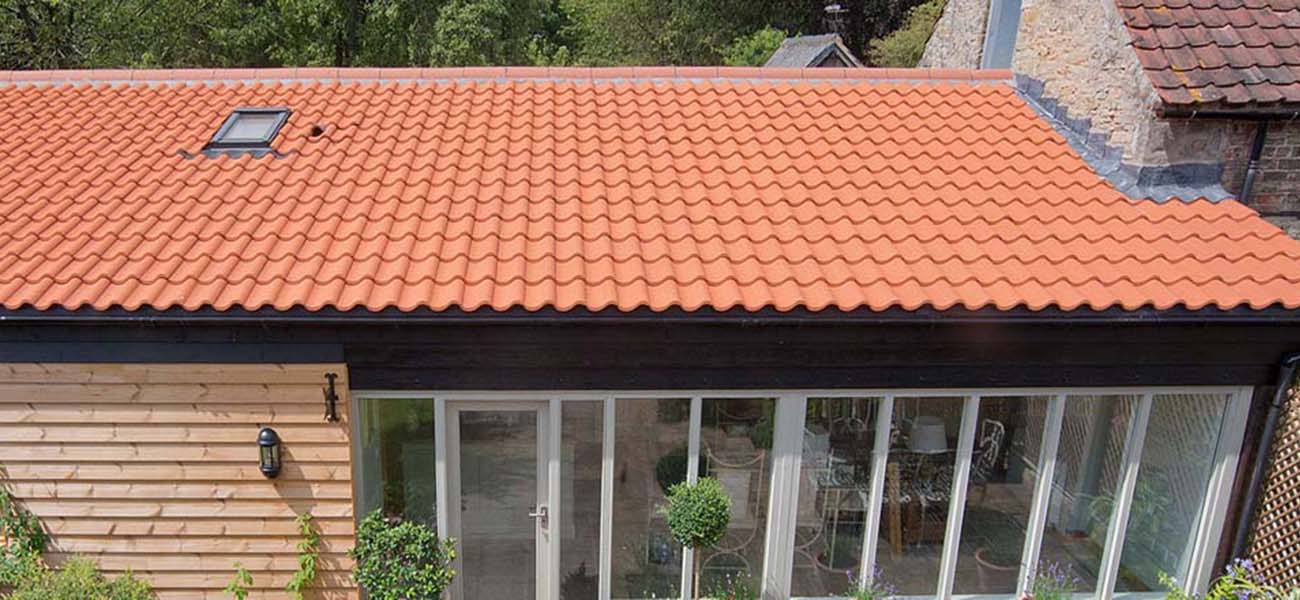 Due to the increase in domestic extensions with low-pitch roofs, the demand for low-pitch roofing solutions is greater than ever.
Marley offers a number of concrete and clay products that are suited to low-pitch roofing applications.
Clay roof tiles for low-roof pitches
Lincoln Clay Pantiles have an open-gauge design that is easy to fit, while still offering the bold and beautiful curves of traditional pantiles. They can be installed to meet the latest fixing requirements of BS 5534 and the NHBC technical standards.
Down to 17.5 degree pitches at a 120mm headlap
Down to 22.5 degree pitches at a 75mm headlap
For more information, see our blog post on batten spacing for roof tiles.

Melodie Clay Single Interlocking Pantiles have a flexible gauge. They can be used at pitches as low as 12.5 degrees with a headlap of 92mm, with rafter lengths up to 6 metres.
Concrete tiles and slates for low roof pitches
Edgemere Interlocking Slate is a large format concrete roof covering with a thin leading edge for a slate-like appearance.
Down to 22.5 degree pitches Smooth with a headlap of 75mm
Down to 17.5 degree pitches Smooth with a headlap of 100mm
We also provide a number of other low pitch concrete interlocking solutions, such as the Mendip and Wessex tiles, each able to perform at pitches of 15 degrees and our new Mendip 12.5 can be used at an even lower pitch of 12.5°.
Click here to request a sample of our tiles.
You can find out more about roof specification in our guides or contact our technical services team for more information.